Rosa Union Jack Lampentisch – The Causeway
int(33888)
Speichern 21%
Kostenlose Lieferung in Deutschland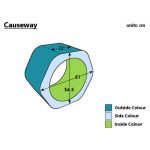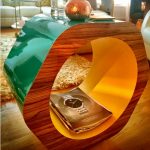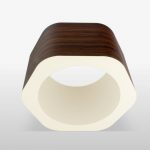 Individuelle Anpassung
string(4) "cont" int(152030)

array(33) { [0]=> object(TextureSide)#22507 (5) { ["id":"TextureSide":private]=> int(1024) ["img":"TextureSide":private]=> NULL ["texture":"TextureSide":private]=> int(2671) ["side":"TextureSide":private]=> int(32) ["default":"TextureSide":private]=> bool(false) } [1]=> object(TextureSide)#22506 (5) { ["id":"TextureSide":private]=> int(1025) ["img":"TextureSide":private]=> NULL ["texture":"TextureSide":private]=> int(2669) ["side":"TextureSide":private]=> int(32) ["default":"TextureSide":private]=> bool(false) } [2]=> object(TextureSide)#22505 (5) { ["id":"TextureSide":private]=> int(1026) ["img":"TextureSide":private]=> NULL ["texture":"TextureSide":private]=> int(782) ["side":"TextureSide":private]=> int(32) ["default":"TextureSide":private]=> bool(false) } [3]=> object(TextureSide)#22504 (5) { ["id":"TextureSide":private]=> int(1027) ["img":"TextureSide":private]=> NULL ["texture":"TextureSide":private]=> int(781) ["side":"TextureSide":private]=> int(32) ["default":"TextureSide":private]=> bool(false) } [4]=> object(TextureSide)#22503 (5) { ["id":"TextureSide":private]=> int(1028) ["img":"TextureSide":private]=> NULL ["texture":"TextureSide":private]=> int(780) ["side":"TextureSide":private]=> int(32) ["default":"TextureSide":private]=> bool(false) } [5]=> object(TextureSide)#22502 (5) { ["id":"TextureSide":private]=> int(1029) ["img":"TextureSide":private]=> NULL ["texture":"TextureSide":private]=> int(779) ["side":"TextureSide":private]=> int(32) ["default":"TextureSide":private]=> bool(false) } [6]=> object(TextureSide)#22501 (5) { ["id":"TextureSide":private]=> int(1030) ["img":"TextureSide":private]=> NULL ["texture":"TextureSide":private]=> int(778) ["side":"TextureSide":private]=> int(32) ["default":"TextureSide":private]=> bool(false) } [7]=> object(TextureSide)#22500 (5) { ["id":"TextureSide":private]=> int(1031) ["img":"TextureSide":private]=> NULL ["texture":"TextureSide":private]=> int(777) ["side":"TextureSide":private]=> int(32) ["default":"TextureSide":private]=> bool(false) } [8]=> object(TextureSide)#22499 (5) { ["id":"TextureSide":private]=> int(1032) ["img":"TextureSide":private]=> NULL ["texture":"TextureSide":private]=> int(776) ["side":"TextureSide":private]=> int(32) ["default":"TextureSide":private]=> bool(false) } [9]=> object(TextureSide)#22498 (5) { ["id":"TextureSide":private]=> int(1033) ["img":"TextureSide":private]=> NULL ["texture":"TextureSide":private]=> int(775) ["side":"TextureSide":private]=> int(32) ["default":"TextureSide":private]=> bool(false) } [10]=> object(TextureSide)#22497 (5) { ["id":"TextureSide":private]=> int(1034) ["img":"TextureSide":private]=> NULL ["texture":"TextureSide":private]=> int(772) ["side":"TextureSide":private]=> int(32) ["default":"TextureSide":private]=> bool(false) } [11]=> object(TextureSide)#22496 (5) { ["id":"TextureSide":private]=> int(1035) ["img":"TextureSide":private]=> NULL ["texture":"TextureSide":private]=> int(770) ["side":"TextureSide":private]=> int(32) ["default":"TextureSide":private]=> bool(false) } [12]=> object(TextureSide)#22495 (5) { ["id":"TextureSide":private]=> int(1036) ["img":"TextureSide":private]=> NULL ["texture":"TextureSide":private]=> int(769) ["side":"TextureSide":private]=> int(32) ["default":"TextureSide":private]=> bool(false) } [13]=> object(TextureSide)#22494 (5) { ["id":"TextureSide":private]=> int(1037) ["img":"TextureSide":private]=> NULL ["texture":"TextureSide":private]=> int(767) ["side":"TextureSide":private]=> int(32) ["default":"TextureSide":private]=> bool(false) } [14]=> object(TextureSide)#22493 (5) { ["id":"TextureSide":private]=> int(1038) ["img":"TextureSide":private]=> NULL ["texture":"TextureSide":private]=> int(766) ["side":"TextureSide":private]=> int(32) ["default":"TextureSide":private]=> bool(false) } [15]=> object(TextureSide)#22492 (5) { ["id":"TextureSide":private]=> int(1039) ["img":"TextureSide":private]=> NULL ["texture":"TextureSide":private]=> int(436) ["side":"TextureSide":private]=> int(32) ["default":"TextureSide":private]=> bool(true) } [16]=> object(TextureSide)#22488 (5) { ["id":"TextureSide":private]=> int(1040) ["img":"TextureSide":private]=> NULL ["texture":"TextureSide":private]=> int(435) ["side":"TextureSide":private]=> int(32) ["default":"TextureSide":private]=> bool(false) } [17]=> object(TextureSide)#22542 (5) { ["id":"TextureSide":private]=> int(1041) ["img":"TextureSide":private]=> NULL ["texture":"TextureSide":private]=> int(434) ["side":"TextureSide":private]=> int(32) ["default":"TextureSide":private]=> bool(false) } [18]=> object(TextureSide)#22543 (5) { ["id":"TextureSide":private]=> int(1042) ["img":"TextureSide":private]=> NULL ["texture":"TextureSide":private]=> int(433) ["side":"TextureSide":private]=> int(32) ["default":"TextureSide":private]=> bool(false) } [19]=> object(TextureSide)#22544 (5) { ["id":"TextureSide":private]=> int(1043) ["img":"TextureSide":private]=> NULL ["texture":"TextureSide":private]=> int(432) ["side":"TextureSide":private]=> int(32) ["default":"TextureSide":private]=> bool(false) } [20]=> object(TextureSide)#22545 (5) { ["id":"TextureSide":private]=> int(1044) ["img":"TextureSide":private]=> NULL ["texture":"TextureSide":private]=> int(431) ["side":"TextureSide":private]=> int(32) ["default":"TextureSide":private]=> bool(false) } [21]=> object(TextureSide)#22546 (5) { ["id":"TextureSide":private]=> int(1045) ["img":"TextureSide":private]=> NULL ["texture":"TextureSide":private]=> int(430) ["side":"TextureSide":private]=> int(32) ["default":"TextureSide":private]=> bool(false) } [22]=> object(TextureSide)#22547 (5) { ["id":"TextureSide":private]=> int(1046) ["img":"TextureSide":private]=> NULL ["texture":"TextureSide":private]=> int(429) ["side":"TextureSide":private]=> int(32) ["default":"TextureSide":private]=> bool(false) } [23]=> object(TextureSide)#22548 (5) { ["id":"TextureSide":private]=> int(1048) ["img":"TextureSide":private]=> NULL ["texture":"TextureSide":private]=> int(426) ["side":"TextureSide":private]=> int(32) ["default":"TextureSide":private]=> bool(false) } [24]=> object(TextureSide)#22549 (5) { ["id":"TextureSide":private]=> int(1049) ["img":"TextureSide":private]=> NULL ["texture":"TextureSide":private]=> int(425) ["side":"TextureSide":private]=> int(32) ["default":"TextureSide":private]=> bool(false) } [25]=> object(TextureSide)#22550 (5) { ["id":"TextureSide":private]=> int(1050) ["img":"TextureSide":private]=> NULL ["texture":"TextureSide":private]=> int(424) ["side":"TextureSide":private]=> int(32) ["default":"TextureSide":private]=> bool(false) } [26]=> object(TextureSide)#22551 (5) { ["id":"TextureSide":private]=> int(1051) ["img":"TextureSide":private]=> NULL ["texture":"TextureSide":private]=> int(423) ["side":"TextureSide":private]=> int(32) ["default":"TextureSide":private]=> bool(false) } [27]=> object(TextureSide)#22552 (5) { ["id":"TextureSide":private]=> int(1052) ["img":"TextureSide":private]=> NULL ["texture":"TextureSide":private]=> int(422) ["side":"TextureSide":private]=> int(32) ["default":"TextureSide":private]=> bool(false) } [28]=> object(TextureSide)#22553 (5) { ["id":"TextureSide":private]=> int(1053) ["img":"TextureSide":private]=> NULL ["texture":"TextureSide":private]=> int(421) ["side":"TextureSide":private]=> int(32) ["default":"TextureSide":private]=> bool(false) } [29]=> object(TextureSide)#22554 (5) { ["id":"TextureSide":private]=> int(1054) ["img":"TextureSide":private]=> NULL ["texture":"TextureSide":private]=> int(420) ["side":"TextureSide":private]=> int(32) ["default":"TextureSide":private]=> bool(false) } [30]=> object(TextureSide)#22555 (5) { ["id":"TextureSide":private]=> int(1055) ["img":"TextureSide":private]=> NULL ["texture":"TextureSide":private]=> int(419) ["side":"TextureSide":private]=> int(32) ["default":"TextureSide":private]=> bool(false) } [31]=> object(TextureSide)#22556 (5) { ["id":"TextureSide":private]=> int(1056) ["img":"TextureSide":private]=> NULL ["texture":"TextureSide":private]=> int(411) ["side":"TextureSide":private]=> int(32) ["default":"TextureSide":private]=> bool(false) } [32]=> object(TextureSide)#22625 (5) { ["id":"TextureSide":private]=> NULL ["img":"TextureSide":private]=> NULL ["texture":"TextureSide":private]=> int(2999) ["side":"TextureSide":private]=> int(32) ["default":"TextureSide":private]=> bool(true) } }

array(32) { [0]=> object(TextureSide)#22605 (5) { ["id":"TextureSide":private]=> int(1057) ["img":"TextureSide":private]=> NULL ["texture":"TextureSide":private]=> int(2671) ["side":"TextureSide":private]=> int(33) ["default":"TextureSide":private]=> bool(false) } [1]=> object(TextureSide)#22606 (5) { ["id":"TextureSide":private]=> int(1058) ["img":"TextureSide":private]=> NULL ["texture":"TextureSide":private]=> int(2669) ["side":"TextureSide":private]=> int(33) ["default":"TextureSide":private]=> bool(false) } [2]=> object(TextureSide)#22607 (5) { ["id":"TextureSide":private]=> int(1059) ["img":"TextureSide":private]=> NULL ["texture":"TextureSide":private]=> int(782) ["side":"TextureSide":private]=> int(33) ["default":"TextureSide":private]=> bool(false) } [3]=> object(TextureSide)#22608 (5) { ["id":"TextureSide":private]=> int(1060) ["img":"TextureSide":private]=> NULL ["texture":"TextureSide":private]=> int(781) ["side":"TextureSide":private]=> int(33) ["default":"TextureSide":private]=> bool(false) } [4]=> object(TextureSide)#22609 (5) { ["id":"TextureSide":private]=> int(1061) ["img":"TextureSide":private]=> NULL ["texture":"TextureSide":private]=> int(780) ["side":"TextureSide":private]=> int(33) ["default":"TextureSide":private]=> bool(false) } [5]=> object(TextureSide)#22610 (5) { ["id":"TextureSide":private]=> int(1062) ["img":"TextureSide":private]=> NULL ["texture":"TextureSide":private]=> int(779) ["side":"TextureSide":private]=> int(33) ["default":"TextureSide":private]=> bool(false) } [6]=> object(TextureSide)#22611 (5) { ["id":"TextureSide":private]=> int(1063) ["img":"TextureSide":private]=> NULL ["texture":"TextureSide":private]=> int(778) ["side":"TextureSide":private]=> int(33) ["default":"TextureSide":private]=> bool(false) } [7]=> object(TextureSide)#22612 (5) { ["id":"TextureSide":private]=> int(1064) ["img":"TextureSide":private]=> NULL ["texture":"TextureSide":private]=> int(777) ["side":"TextureSide":private]=> int(33) ["default":"TextureSide":private]=> bool(false) } [8]=> object(TextureSide)#22613 (5) { ["id":"TextureSide":private]=> int(1065) ["img":"TextureSide":private]=> NULL ["texture":"TextureSide":private]=> int(776) ["side":"TextureSide":private]=> int(33) ["default":"TextureSide":private]=> bool(false) } [9]=> object(TextureSide)#22614 (5) { ["id":"TextureSide":private]=> int(1066) ["img":"TextureSide":private]=> NULL ["texture":"TextureSide":private]=> int(775) ["side":"TextureSide":private]=> int(33) ["default":"TextureSide":private]=> bool(false) } [10]=> object(TextureSide)#22615 (5) { ["id":"TextureSide":private]=> int(1067) ["img":"TextureSide":private]=> NULL ["texture":"TextureSide":private]=> int(772) ["side":"TextureSide":private]=> int(33) ["default":"TextureSide":private]=> bool(false) } [11]=> object(TextureSide)#22616 (5) { ["id":"TextureSide":private]=> int(1068) ["img":"TextureSide":private]=> NULL ["texture":"TextureSide":private]=> int(770) ["side":"TextureSide":private]=> int(33) ["default":"TextureSide":private]=> bool(false) } [12]=> object(TextureSide)#22617 (5) { ["id":"TextureSide":private]=> int(1069) ["img":"TextureSide":private]=> NULL ["texture":"TextureSide":private]=> int(769) ["side":"TextureSide":private]=> int(33) ["default":"TextureSide":private]=> bool(false) } [13]=> object(TextureSide)#22618 (5) { ["id":"TextureSide":private]=> int(1070) ["img":"TextureSide":private]=> NULL ["texture":"TextureSide":private]=> int(767) ["side":"TextureSide":private]=> int(33) ["default":"TextureSide":private]=> bool(false) } [14]=> object(TextureSide)#22619 (5) { ["id":"TextureSide":private]=> int(1071) ["img":"TextureSide":private]=> NULL ["texture":"TextureSide":private]=> int(766) ["side":"TextureSide":private]=> int(33) ["default":"TextureSide":private]=> bool(false) } [15]=> object(TextureSide)#22620 (5) { ["id":"TextureSide":private]=> int(1072) ["img":"TextureSide":private]=> NULL ["texture":"TextureSide":private]=> int(436) ["side":"TextureSide":private]=> int(33) ["default":"TextureSide":private]=> bool(true) } [16]=> object(TextureSide)#22621 (5) { ["id":"TextureSide":private]=> int(1073) ["img":"TextureSide":private]=> NULL ["texture":"TextureSide":private]=> int(435) ["side":"TextureSide":private]=> int(33) ["default":"TextureSide":private]=> bool(false) } [17]=> object(TextureSide)#22661 (5) { ["id":"TextureSide":private]=> int(1074) ["img":"TextureSide":private]=> NULL ["texture":"TextureSide":private]=> int(434) ["side":"TextureSide":private]=> int(33) ["default":"TextureSide":private]=> bool(false) } [18]=> object(TextureSide)#22667 (5) { ["id":"TextureSide":private]=> int(1075) ["img":"TextureSide":private]=> NULL ["texture":"TextureSide":private]=> int(433) ["side":"TextureSide":private]=> int(33) ["default":"TextureSide":private]=> bool(false) } [19]=> object(TextureSide)#22668 (5) { ["id":"TextureSide":private]=> int(1076) ["img":"TextureSide":private]=> NULL ["texture":"TextureSide":private]=> int(432) ["side":"TextureSide":private]=> int(33) ["default":"TextureSide":private]=> bool(false) } [20]=> object(TextureSide)#22669 (5) { ["id":"TextureSide":private]=> int(1077) ["img":"TextureSide":private]=> NULL ["texture":"TextureSide":private]=> int(431) ["side":"TextureSide":private]=> int(33) ["default":"TextureSide":private]=> bool(false) } [21]=> object(TextureSide)#22670 (5) { ["id":"TextureSide":private]=> int(1078) ["img":"TextureSide":private]=> NULL ["texture":"TextureSide":private]=> int(430) ["side":"TextureSide":private]=> int(33) ["default":"TextureSide":private]=> bool(false) } [22]=> object(TextureSide)#22671 (5) { ["id":"TextureSide":private]=> int(1079) ["img":"TextureSide":private]=> NULL ["texture":"TextureSide":private]=> int(429) ["side":"TextureSide":private]=> int(33) ["default":"TextureSide":private]=> bool(false) } [23]=> object(TextureSide)#22672 (5) { ["id":"TextureSide":private]=> int(1081) ["img":"TextureSide":private]=> NULL ["texture":"TextureSide":private]=> int(426) ["side":"TextureSide":private]=> int(33) ["default":"TextureSide":private]=> bool(false) } [24]=> object(TextureSide)#22673 (5) { ["id":"TextureSide":private]=> int(1082) ["img":"TextureSide":private]=> NULL ["texture":"TextureSide":private]=> int(425) ["side":"TextureSide":private]=> int(33) ["default":"TextureSide":private]=> bool(false) } [25]=> object(TextureSide)#22674 (5) { ["id":"TextureSide":private]=> int(1083) ["img":"TextureSide":private]=> NULL ["texture":"TextureSide":private]=> int(424) ["side":"TextureSide":private]=> int(33) ["default":"TextureSide":private]=> bool(false) } [26]=> object(TextureSide)#22675 (5) { ["id":"TextureSide":private]=> int(1084) ["img":"TextureSide":private]=> NULL ["texture":"TextureSide":private]=> int(423) ["side":"TextureSide":private]=> int(33) ["default":"TextureSide":private]=> bool(false) } [27]=> object(TextureSide)#22676 (5) { ["id":"TextureSide":private]=> int(1085) ["img":"TextureSide":private]=> NULL ["texture":"TextureSide":private]=> int(422) ["side":"TextureSide":private]=> int(33) ["default":"TextureSide":private]=> bool(false) } [28]=> object(TextureSide)#22677 (5) { ["id":"TextureSide":private]=> int(1086) ["img":"TextureSide":private]=> NULL ["texture":"TextureSide":private]=> int(421) ["side":"TextureSide":private]=> int(33) ["default":"TextureSide":private]=> bool(false) } [29]=> object(TextureSide)#22678 (5) { ["id":"TextureSide":private]=> int(1087) ["img":"TextureSide":private]=> NULL ["texture":"TextureSide":private]=> int(420) ["side":"TextureSide":private]=> int(33) ["default":"TextureSide":private]=> bool(false) } [30]=> object(TextureSide)#22679 (5) { ["id":"TextureSide":private]=> int(1088) ["img":"TextureSide":private]=> NULL ["texture":"TextureSide":private]=> int(419) ["side":"TextureSide":private]=> int(33) ["default":"TextureSide":private]=> bool(false) } [31]=> object(TextureSide)#22680 (5) { ["id":"TextureSide":private]=> int(1089) ["img":"TextureSide":private]=> NULL ["texture":"TextureSide":private]=> int(411) ["side":"TextureSide":private]=> int(33) ["default":"TextureSide":private]=> bool(false) } }

array(32) { [0]=> object(TextureSide)#22532 (5) { ["id":"TextureSide":private]=> int(1090) ["img":"TextureSide":private]=> NULL ["texture":"TextureSide":private]=> int(2671) ["side":"TextureSide":private]=> int(34) ["default":"TextureSide":private]=> bool(false) } [1]=> object(TextureSide)#22534 (5) { ["id":"TextureSide":private]=> int(1091) ["img":"TextureSide":private]=> NULL ["texture":"TextureSide":private]=> int(2669) ["side":"TextureSide":private]=> int(34) ["default":"TextureSide":private]=> bool(false) } [2]=> object(TextureSide)#22603 (5) { ["id":"TextureSide":private]=> int(1092) ["img":"TextureSide":private]=> NULL ["texture":"TextureSide":private]=> int(782) ["side":"TextureSide":private]=> int(34) ["default":"TextureSide":private]=> bool(false) } [3]=> object(TextureSide)#22604 (5) { ["id":"TextureSide":private]=> int(1093) ["img":"TextureSide":private]=> NULL ["texture":"TextureSide":private]=> int(781) ["side":"TextureSide":private]=> int(34) ["default":"TextureSide":private]=> bool(false) } [4]=> object(TextureSide)#22510 (5) { ["id":"TextureSide":private]=> int(1094) ["img":"TextureSide":private]=> NULL ["texture":"TextureSide":private]=> int(780) ["side":"TextureSide":private]=> int(34) ["default":"TextureSide":private]=> bool(false) } [5]=> object(TextureSide)#22511 (5) { ["id":"TextureSide":private]=> int(1095) ["img":"TextureSide":private]=> NULL ["texture":"TextureSide":private]=> int(779) ["side":"TextureSide":private]=> int(34) ["default":"TextureSide":private]=> bool(false) } [6]=> object(TextureSide)#22516 (5) { ["id":"TextureSide":private]=> int(1096) ["img":"TextureSide":private]=> NULL ["texture":"TextureSide":private]=> int(778) ["side":"TextureSide":private]=> int(34) ["default":"TextureSide":private]=> bool(false) } [7]=> object(TextureSide)#22514 (5) { ["id":"TextureSide":private]=> int(1097) ["img":"TextureSide":private]=> NULL ["texture":"TextureSide":private]=> int(777) ["side":"TextureSide":private]=> int(34) ["default":"TextureSide":private]=> bool(false) } [8]=> object(TextureSide)#22513 (5) { ["id":"TextureSide":private]=> int(1098) ["img":"TextureSide":private]=> NULL ["texture":"TextureSide":private]=> int(776) ["side":"TextureSide":private]=> int(34) ["default":"TextureSide":private]=> bool(false) } [9]=> object(TextureSide)#22515 (5) { ["id":"TextureSide":private]=> int(1099) ["img":"TextureSide":private]=> NULL ["texture":"TextureSide":private]=> int(775) ["side":"TextureSide":private]=> int(34) ["default":"TextureSide":private]=> bool(false) } [10]=> object(TextureSide)#22512 (5) { ["id":"TextureSide":private]=> int(1100) ["img":"TextureSide":private]=> NULL ["texture":"TextureSide":private]=> int(772) ["side":"TextureSide":private]=> int(34) ["default":"TextureSide":private]=> bool(false) } [11]=> object(TextureSide)#22517 (5) { ["id":"TextureSide":private]=> int(1101) ["img":"TextureSide":private]=> NULL ["texture":"TextureSide":private]=> int(770) ["side":"TextureSide":private]=> int(34) ["default":"TextureSide":private]=> bool(false) } [12]=> object(TextureSide)#22548 (5) { ["id":"TextureSide":private]=> int(1102) ["img":"TextureSide":private]=> NULL ["texture":"TextureSide":private]=> int(769) ["side":"TextureSide":private]=> int(34) ["default":"TextureSide":private]=> bool(false) } [13]=> object(TextureSide)#22547 (5) { ["id":"TextureSide":private]=> int(1103) ["img":"TextureSide":private]=> NULL ["texture":"TextureSide":private]=> int(767) ["side":"TextureSide":private]=> int(34) ["default":"TextureSide":private]=> bool(false) } [14]=> object(TextureSide)#22546 (5) { ["id":"TextureSide":private]=> int(1104) ["img":"TextureSide":private]=> NULL ["texture":"TextureSide":private]=> int(766) ["side":"TextureSide":private]=> int(34) ["default":"TextureSide":private]=> bool(false) } [15]=> object(TextureSide)#22545 (5) { ["id":"TextureSide":private]=> int(1105) ["img":"TextureSide":private]=> NULL ["texture":"TextureSide":private]=> int(436) ["side":"TextureSide":private]=> int(34) ["default":"TextureSide":private]=> bool(true) } [16]=> object(TextureSide)#22543 (5) { ["id":"TextureSide":private]=> int(1106) ["img":"TextureSide":private]=> NULL ["texture":"TextureSide":private]=> int(435) ["side":"TextureSide":private]=> int(34) ["default":"TextureSide":private]=> bool(false) } [17]=> object(TextureSide)#22488 (5) { ["id":"TextureSide":private]=> int(1107) ["img":"TextureSide":private]=> NULL ["texture":"TextureSide":private]=> int(434) ["side":"TextureSide":private]=> int(34) ["default":"TextureSide":private]=> bool(false) } [18]=> object(TextureSide)#22527 (5) { ["id":"TextureSide":private]=> int(1108) ["img":"TextureSide":private]=> NULL ["texture":"TextureSide":private]=> int(433) ["side":"TextureSide":private]=> int(34) ["default":"TextureSide":private]=> bool(false) } [19]=> object(TextureSide)#22528 (5) { ["id":"TextureSide":private]=> int(1109) ["img":"TextureSide":private]=> NULL ["texture":"TextureSide":private]=> int(432) ["side":"TextureSide":private]=> int(34) ["default":"TextureSide":private]=> bool(false) } [20]=> object(TextureSide)#22529 (5) { ["id":"TextureSide":private]=> int(1110) ["img":"TextureSide":private]=> NULL ["texture":"TextureSide":private]=> int(431) ["side":"TextureSide":private]=> int(34) ["default":"TextureSide":private]=> bool(false) } [21]=> object(TextureSide)#22530 (5) { ["id":"TextureSide":private]=> int(1111) ["img":"TextureSide":private]=> NULL ["texture":"TextureSide":private]=> int(430) ["side":"TextureSide":private]=> int(34) ["default":"TextureSide":private]=> bool(false) } [22]=> object(TextureSide)#22531 (5) { ["id":"TextureSide":private]=> int(1112) ["img":"TextureSide":private]=> NULL ["texture":"TextureSide":private]=> int(429) ["side":"TextureSide":private]=> int(34) ["default":"TextureSide":private]=> bool(false) } [23]=> object(TextureSide)#22533 (5) { ["id":"TextureSide":private]=> int(1114) ["img":"TextureSide":private]=> NULL ["texture":"TextureSide":private]=> int(426) ["side":"TextureSide":private]=> int(34) ["default":"TextureSide":private]=> bool(false) } [24]=> object(TextureSide)#22624 (5) { ["id":"TextureSide":private]=> int(1115) ["img":"TextureSide":private]=> NULL ["texture":"TextureSide":private]=> int(425) ["side":"TextureSide":private]=> int(34) ["default":"TextureSide":private]=> bool(false) } [25]=> object(TextureSide)#22660 (5) { ["id":"TextureSide":private]=> int(1116) ["img":"TextureSide":private]=> NULL ["texture":"TextureSide":private]=> int(424) ["side":"TextureSide":private]=> int(34) ["default":"TextureSide":private]=> bool(false) } [26]=> object(TextureSide)#22666 (5) { ["id":"TextureSide":private]=> int(1117) ["img":"TextureSide":private]=> NULL ["texture":"TextureSide":private]=> int(423) ["side":"TextureSide":private]=> int(34) ["default":"TextureSide":private]=> bool(false) } [27]=> object(TextureSide)#22665 (5) { ["id":"TextureSide":private]=> int(1118) ["img":"TextureSide":private]=> NULL ["texture":"TextureSide":private]=> int(422) ["side":"TextureSide":private]=> int(34) ["default":"TextureSide":private]=> bool(false) } [28]=> object(TextureSide)#22628 (5) { ["id":"TextureSide":private]=> int(1119) ["img":"TextureSide":private]=> NULL ["texture":"TextureSide":private]=> int(421) ["side":"TextureSide":private]=> int(34) ["default":"TextureSide":private]=> bool(false) } [29]=> object(TextureSide)#22538 (5) { ["id":"TextureSide":private]=> int(1120) ["img":"TextureSide":private]=> NULL ["texture":"TextureSide":private]=> int(420) ["side":"TextureSide":private]=> int(34) ["default":"TextureSide":private]=> bool(false) } [30]=> object(TextureSide)#22708 (5) { ["id":"TextureSide":private]=> int(1121) ["img":"TextureSide":private]=> NULL ["texture":"TextureSide":private]=> int(419) ["side":"TextureSide":private]=> int(34) ["default":"TextureSide":private]=> bool(false) } [31]=> object(TextureSide)#22709 (5) { ["id":"TextureSide":private]=> int(1122) ["img":"TextureSide":private]=> NULL ["texture":"TextureSide":private]=> int(411) ["side":"TextureSide":private]=> int(34) ["default":"TextureSide":private]=> bool(false) } }
Gratisversand*
Diese Tisch per E-Mail senden
Teilen Sie diese Tisch
Senden Sie die Konfiguration dieser Tisch per E-Mail an sich selbst, damit Sie später weiter einkaufen können. Sie können sie auch mit Freunden und Verwandten teilen.
Mehr darüber erfahren.
Produktdaten
Kundenbewertungen
Lieferung
Häufig gestellte Fragen
1. Wie lange dauert meine Bestellung?
Wir fertigen alle Produkte von Hand auf Bestellung an, und die Herstellung dauert ungefähr 2,5 bis 3 Wochen. Wenn Sie es eilig haben, können Sie an der Kasse unsere Express-Versand-Option wählen. Ihre Bestellung wird dann innerhalb von 1 Woche versandt.
2. Woraus werden die Tische hergestellt?
Alle Tische sind handgemacht und bestehen aus einem hölzernen Rahmen, der dann mit einer äußeren Acrylbeschichtung versehen wird, und dem Ganzen einen hochwertigen Abschluss verleiht.
3. Sind die Tische stabil genug, um meinen Fernseher zu halten?
Unsere Tische sind extrem stabil und halten das Gewicht eines jeden Fernsehers. Allerdings müssen Sie sicherstellen, dass die Basis Ihres Fernsehers auf den dafür vorgesehenen Tischbereich passt. Für jedes Produkt sind Maßzeichnungen erhältlich, so dass Sie sicherstellen können, dass Ihr Fernseher auch wirklich passt.
4. Warum sind Ihre Möbel so günstig? Sind sie wirklich qualitativ hochwertig?
Da Sie direkt von uns kaufen, werden keine Mittelmänner verwendet, die den Preis in die Höhe treiben. Außerdem verkaufen wir unsere Produkte nur online und müssen keine teuren Verkaufsflächen betreiben. Diese Ersparnisse können wir dann an Sie weitergeben. Wir verkaufen seit längerer Zeit über eBay und haben 100% positive Bewertungen. Seit neuestem sind wir außerdem ein Mitglied des Berufsvereins für Handwerksmeister und können Ihnen versichern, dass unsere Möbel wirklich von ausgezeichneter Qualität sind.
5. Was passiert, wenn der Tisch bei Anlieferung beschädigt sein sollte?
Wir können Ihnen versichern, dass nur wenige Teile während des Transports beschädigt werden, denn unsere Verpackung macht eine Beschädigung der Tische fast unmöglich. Sollten Sie allerdings ein beschädigtes Produkt erhalten, machen Sie sich keine Sorgen. Entweder geben wir Ihnen bei kleinen Schäden einen Rabatt, oder wir lassen Ihnen einen Ersatztisch zukommen.
6. Bekomme ich eine Garantie?
Natürlich. Jeder Zespoke-Tisch verfügt über eine vollständige, 12-monatige Herstellergarantie.
7. Woher weiß ich, wann mein Tisch ankommt?
Wir kontaktieren unsere Kunden mindestens 48 Stunden vor der jeweiligen Lieferung und teilen eine sogenannte Tracking-Nummer mit. Sollten Sie die Lieferung verpassen, wird ein Paketschein hinterlassen werden. Sie können dann die Nummer auf der Karte anrufen, um ein neues Lieferdatum Ihrer Wahl zu vereinbaren. Sollten Sie noch weitere Fragen haben, können Sie uns gerne kontaktieren. Wir helfen und beraten Sie gerne. Sie können uns telefonisch über 0800 170 1077 oder +442886764647 oder per E-Mail über sales@zespoke.com kontaktieren.
Unser Rosa Union Jack Lampentisch – The Causeway ist nach dem Weltkulturerbe The Giants Causeway an der Nordküste Irlands benannt. Aufgrund der sechskantigen Form dachten wird, dass es eine nette Würdigung unserer Heimat sein könnte. Jeder Rosa Union Jack Lampentisch – The Causeway wird nach höchsten Maßstäben in unserer Werkstatt von Hand hergestellt. Im Gegensatz zu herkömmlichen, massenproduzierten Lampentischen von der anderen Seite der Erde werden unsere Tische mit viel Hingabe von einem engagierten und fachkundigen Team in Großbritannien hergestellt. Gut zu wissen:
Jeder Tisch wird in Großbritannien von Hand und zu einem sehr hohen Standard hergestellt
Maße: 61cm breit x 36cm tief x 54,5cm hoch
Material: der Rahmen besteht aus Holz und die Außenschicht aus einer hochwertigen Acrylverblendung
Kundenspezifisch anpassbar mit mehr als 30 einzigartigen Farboptionen, inklusive matten, metallischen und glänzenden Lackierungen
Optionale Extras, unter anderem: Rückwände und Glasregale
Muss nicht zusammengebaut werden
Maximale Belastung: 50kg
Kostenlose Standardlieferung*, normalerweise innerhalb von 2-3 Wochen
Gegen Gebühr bieten wir auch eine Express-Versandoption mit garantiertem Versand innerhalb von sieben Werktagen – bitte lesen Sie sich unsere Lieferoptionen durch.
Der Rosa Union Jack Lampentisch – The Causeway ist das perfekte Möbelstück für Ihr Schlafzimmer oder andere Zimmer in Ihrem Haus. Vergessen Sie langweilige, traditionelle Rosa Union Jack Lampentisch – The Causeway verfügt über ein modernes, kurviges Design, welches Ihrem Heim einen gewissen Wow-Faktor verleihen wird. Bei soviel Auswahl ist dieser zukünftige Klassiker die ideale Wahl, um Ihre Inneneinrichtung zu perfektionieren. * Eine vollständige Liste unserer Versandkosten kann
hier
eingesehen werden.