Table Basse – Cercle Extended | Personnalisez-le
int(311508)
Prix Public Conseillé
€

612.72
Enregistrer 27%
Livraison Gratuite En France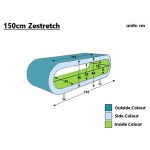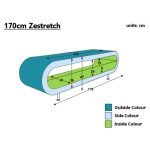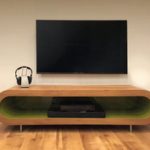 Faites Glisser Pour Faire Pivoter
Personnalisez-le
string(4) "cont" int(152036)

array(32) { [0]=> object(TextureSide)#23029 (5) { ["id":"TextureSide":private]=> int(3400) ["img":"TextureSide":private]=> NULL ["texture":"TextureSide":private]=> int(2671) ["side":"TextureSide":private]=> int(104) ["default":"TextureSide":private]=> bool(false) } [1]=> object(TextureSide)#23028 (5) { ["id":"TextureSide":private]=> int(3401) ["img":"TextureSide":private]=> NULL ["texture":"TextureSide":private]=> int(2669) ["side":"TextureSide":private]=> int(104) ["default":"TextureSide":private]=> bool(false) } [2]=> object(TextureSide)#23027 (5) { ["id":"TextureSide":private]=> int(3402) ["img":"TextureSide":private]=> NULL ["texture":"TextureSide":private]=> int(782) ["side":"TextureSide":private]=> int(104) ["default":"TextureSide":private]=> bool(false) } [3]=> object(TextureSide)#23026 (5) { ["id":"TextureSide":private]=> int(3403) ["img":"TextureSide":private]=> NULL ["texture":"TextureSide":private]=> int(781) ["side":"TextureSide":private]=> int(104) ["default":"TextureSide":private]=> bool(false) } [4]=> object(TextureSide)#23025 (5) { ["id":"TextureSide":private]=> int(3404) ["img":"TextureSide":private]=> NULL ["texture":"TextureSide":private]=> int(780) ["side":"TextureSide":private]=> int(104) ["default":"TextureSide":private]=> bool(false) } [5]=> object(TextureSide)#23024 (5) { ["id":"TextureSide":private]=> int(3405) ["img":"TextureSide":private]=> NULL ["texture":"TextureSide":private]=> int(779) ["side":"TextureSide":private]=> int(104) ["default":"TextureSide":private]=> bool(false) } [6]=> object(TextureSide)#23023 (5) { ["id":"TextureSide":private]=> int(3406) ["img":"TextureSide":private]=> NULL ["texture":"TextureSide":private]=> int(778) ["side":"TextureSide":private]=> int(104) ["default":"TextureSide":private]=> bool(false) } [7]=> object(TextureSide)#23022 (5) { ["id":"TextureSide":private]=> int(3407) ["img":"TextureSide":private]=> NULL ["texture":"TextureSide":private]=> int(777) ["side":"TextureSide":private]=> int(104) ["default":"TextureSide":private]=> bool(false) } [8]=> object(TextureSide)#23021 (5) { ["id":"TextureSide":private]=> int(3408) ["img":"TextureSide":private]=> NULL ["texture":"TextureSide":private]=> int(776) ["side":"TextureSide":private]=> int(104) ["default":"TextureSide":private]=> bool(false) } [9]=> object(TextureSide)#23020 (5) { ["id":"TextureSide":private]=> int(3409) ["img":"TextureSide":private]=> NULL ["texture":"TextureSide":private]=> int(775) ["side":"TextureSide":private]=> int(104) ["default":"TextureSide":private]=> bool(false) } [10]=> object(TextureSide)#23019 (5) { ["id":"TextureSide":private]=> int(3410) ["img":"TextureSide":private]=> NULL ["texture":"TextureSide":private]=> int(772) ["side":"TextureSide":private]=> int(104) ["default":"TextureSide":private]=> bool(false) } [11]=> object(TextureSide)#23018 (5) { ["id":"TextureSide":private]=> int(3411) ["img":"TextureSide":private]=> NULL ["texture":"TextureSide":private]=> int(770) ["side":"TextureSide":private]=> int(104) ["default":"TextureSide":private]=> bool(false) } [12]=> object(TextureSide)#23017 (5) { ["id":"TextureSide":private]=> int(3412) ["img":"TextureSide":private]=> NULL ["texture":"TextureSide":private]=> int(769) ["side":"TextureSide":private]=> int(104) ["default":"TextureSide":private]=> bool(false) } [13]=> object(TextureSide)#23016 (5) { ["id":"TextureSide":private]=> int(3413) ["img":"TextureSide":private]=> NULL ["texture":"TextureSide":private]=> int(767) ["side":"TextureSide":private]=> int(104) ["default":"TextureSide":private]=> bool(false) } [14]=> object(TextureSide)#23015 (5) { ["id":"TextureSide":private]=> int(3414) ["img":"TextureSide":private]=> NULL ["texture":"TextureSide":private]=> int(766) ["side":"TextureSide":private]=> int(104) ["default":"TextureSide":private]=> bool(false) } [15]=> object(TextureSide)#23007 (5) { ["id":"TextureSide":private]=> int(3415) ["img":"TextureSide":private]=> NULL ["texture":"TextureSide":private]=> int(436) ["side":"TextureSide":private]=> int(104) ["default":"TextureSide":private]=> bool(true) } [16]=> object(TextureSide)#23010 (5) { ["id":"TextureSide":private]=> int(3416) ["img":"TextureSide":private]=> NULL ["texture":"TextureSide":private]=> int(435) ["side":"TextureSide":private]=> int(104) ["default":"TextureSide":private]=> bool(false) } [17]=> object(TextureSide)#23064 (5) { ["id":"TextureSide":private]=> int(3417) ["img":"TextureSide":private]=> NULL ["texture":"TextureSide":private]=> int(434) ["side":"TextureSide":private]=> int(104) ["default":"TextureSide":private]=> bool(false) } [18]=> object(TextureSide)#23065 (5) { ["id":"TextureSide":private]=> int(3418) ["img":"TextureSide":private]=> NULL ["texture":"TextureSide":private]=> int(433) ["side":"TextureSide":private]=> int(104) ["default":"TextureSide":private]=> bool(false) } [19]=> object(TextureSide)#23066 (5) { ["id":"TextureSide":private]=> int(3419) ["img":"TextureSide":private]=> NULL ["texture":"TextureSide":private]=> int(432) ["side":"TextureSide":private]=> int(104) ["default":"TextureSide":private]=> bool(false) } [20]=> object(TextureSide)#23067 (5) { ["id":"TextureSide":private]=> int(3420) ["img":"TextureSide":private]=> NULL ["texture":"TextureSide":private]=> int(431) ["side":"TextureSide":private]=> int(104) ["default":"TextureSide":private]=> bool(false) } [21]=> object(TextureSide)#23068 (5) { ["id":"TextureSide":private]=> int(3421) ["img":"TextureSide":private]=> NULL ["texture":"TextureSide":private]=> int(430) ["side":"TextureSide":private]=> int(104) ["default":"TextureSide":private]=> bool(false) } [22]=> object(TextureSide)#23069 (5) { ["id":"TextureSide":private]=> int(3422) ["img":"TextureSide":private]=> NULL ["texture":"TextureSide":private]=> int(429) ["side":"TextureSide":private]=> int(104) ["default":"TextureSide":private]=> bool(false) } [23]=> object(TextureSide)#23070 (5) { ["id":"TextureSide":private]=> int(3424) ["img":"TextureSide":private]=> NULL ["texture":"TextureSide":private]=> int(426) ["side":"TextureSide":private]=> int(104) ["default":"TextureSide":private]=> bool(false) } [24]=> object(TextureSide)#23071 (5) { ["id":"TextureSide":private]=> int(3425) ["img":"TextureSide":private]=> NULL ["texture":"TextureSide":private]=> int(425) ["side":"TextureSide":private]=> int(104) ["default":"TextureSide":private]=> bool(false) } [25]=> object(TextureSide)#23072 (5) { ["id":"TextureSide":private]=> int(3426) ["img":"TextureSide":private]=> NULL ["texture":"TextureSide":private]=> int(424) ["side":"TextureSide":private]=> int(104) ["default":"TextureSide":private]=> bool(false) } [26]=> object(TextureSide)#23073 (5) { ["id":"TextureSide":private]=> int(3427) ["img":"TextureSide":private]=> NULL ["texture":"TextureSide":private]=> int(423) ["side":"TextureSide":private]=> int(104) ["default":"TextureSide":private]=> bool(false) } [27]=> object(TextureSide)#23074 (5) { ["id":"TextureSide":private]=> int(3428) ["img":"TextureSide":private]=> NULL ["texture":"TextureSide":private]=> int(422) ["side":"TextureSide":private]=> int(104) ["default":"TextureSide":private]=> bool(false) } [28]=> object(TextureSide)#23075 (5) { ["id":"TextureSide":private]=> int(3429) ["img":"TextureSide":private]=> NULL ["texture":"TextureSide":private]=> int(421) ["side":"TextureSide":private]=> int(104) ["default":"TextureSide":private]=> bool(false) } [29]=> object(TextureSide)#23076 (5) { ["id":"TextureSide":private]=> int(3430) ["img":"TextureSide":private]=> NULL ["texture":"TextureSide":private]=> int(420) ["side":"TextureSide":private]=> int(104) ["default":"TextureSide":private]=> bool(false) } [30]=> object(TextureSide)#23077 (5) { ["id":"TextureSide":private]=> int(3431) ["img":"TextureSide":private]=> NULL ["texture":"TextureSide":private]=> int(419) ["side":"TextureSide":private]=> int(104) ["default":"TextureSide":private]=> bool(false) } [31]=> object(TextureSide)#23078 (5) { ["id":"TextureSide":private]=> int(3432) ["img":"TextureSide":private]=> NULL ["texture":"TextureSide":private]=> int(411) ["side":"TextureSide":private]=> int(104) ["default":"TextureSide":private]=> bool(false) } }

array(32) { [0]=> object(TextureSide)#23108 (5) { ["id":"TextureSide":private]=> int(3433) ["img":"TextureSide":private]=> NULL ["texture":"TextureSide":private]=> int(2671) ["side":"TextureSide":private]=> int(105) ["default":"TextureSide":private]=> bool(false) } [1]=> object(TextureSide)#23107 (5) { ["id":"TextureSide":private]=> int(3434) ["img":"TextureSide":private]=> NULL ["texture":"TextureSide":private]=> int(2669) ["side":"TextureSide":private]=> int(105) ["default":"TextureSide":private]=> bool(false) } [2]=> object(TextureSide)#23106 (5) { ["id":"TextureSide":private]=> int(3435) ["img":"TextureSide":private]=> NULL ["texture":"TextureSide":private]=> int(782) ["side":"TextureSide":private]=> int(105) ["default":"TextureSide":private]=> bool(false) } [3]=> object(TextureSide)#23008 (5) { ["id":"TextureSide":private]=> int(3436) ["img":"TextureSide":private]=> NULL ["texture":"TextureSide":private]=> int(781) ["side":"TextureSide":private]=> int(105) ["default":"TextureSide":private]=> bool(false) } [4]=> object(TextureSide)#23062 (5) { ["id":"TextureSide":private]=> int(3437) ["img":"TextureSide":private]=> NULL ["texture":"TextureSide":private]=> int(780) ["side":"TextureSide":private]=> int(105) ["default":"TextureSide":private]=> bool(false) } [5]=> object(TextureSide)#23063 (5) { ["id":"TextureSide":private]=> int(3438) ["img":"TextureSide":private]=> NULL ["texture":"TextureSide":private]=> int(779) ["side":"TextureSide":private]=> int(105) ["default":"TextureSide":private]=> bool(false) } [6]=> object(TextureSide)#23058 (5) { ["id":"TextureSide":private]=> int(3439) ["img":"TextureSide":private]=> NULL ["texture":"TextureSide":private]=> int(778) ["side":"TextureSide":private]=> int(105) ["default":"TextureSide":private]=> bool(false) } [7]=> object(TextureSide)#23057 (5) { ["id":"TextureSide":private]=> int(3440) ["img":"TextureSide":private]=> NULL ["texture":"TextureSide":private]=> int(777) ["side":"TextureSide":private]=> int(105) ["default":"TextureSide":private]=> bool(false) } [8]=> object(TextureSide)#23056 (5) { ["id":"TextureSide":private]=> int(3441) ["img":"TextureSide":private]=> NULL ["texture":"TextureSide":private]=> int(776) ["side":"TextureSide":private]=> int(105) ["default":"TextureSide":private]=> bool(false) } [9]=> object(TextureSide)#23055 (5) { ["id":"TextureSide":private]=> int(3442) ["img":"TextureSide":private]=> NULL ["texture":"TextureSide":private]=> int(775) ["side":"TextureSide":private]=> int(105) ["default":"TextureSide":private]=> bool(false) } [10]=> object(TextureSide)#23054 (5) { ["id":"TextureSide":private]=> int(3443) ["img":"TextureSide":private]=> NULL ["texture":"TextureSide":private]=> int(772) ["side":"TextureSide":private]=> int(105) ["default":"TextureSide":private]=> bool(false) } [11]=> object(TextureSide)#23053 (5) { ["id":"TextureSide":private]=> int(3444) ["img":"TextureSide":private]=> NULL ["texture":"TextureSide":private]=> int(770) ["side":"TextureSide":private]=> int(105) ["default":"TextureSide":private]=> bool(false) } [12]=> object(TextureSide)#23052 (5) { ["id":"TextureSide":private]=> int(3445) ["img":"TextureSide":private]=> NULL ["texture":"TextureSide":private]=> int(769) ["side":"TextureSide":private]=> int(105) ["default":"TextureSide":private]=> bool(false) } [13]=> object(TextureSide)#23030 (5) { ["id":"TextureSide":private]=> int(3446) ["img":"TextureSide":private]=> NULL ["texture":"TextureSide":private]=> int(767) ["side":"TextureSide":private]=> int(105) ["default":"TextureSide":private]=> bool(false) } [14]=> object(TextureSide)#23039 (5) { ["id":"TextureSide":private]=> int(3447) ["img":"TextureSide":private]=> NULL ["texture":"TextureSide":private]=> int(766) ["side":"TextureSide":private]=> int(105) ["default":"TextureSide":private]=> bool(false) } [15]=> object(TextureSide)#23040 (5) { ["id":"TextureSide":private]=> int(3448) ["img":"TextureSide":private]=> NULL ["texture":"TextureSide":private]=> int(436) ["side":"TextureSide":private]=> int(105) ["default":"TextureSide":private]=> bool(true) } [16]=> object(TextureSide)#23041 (5) { ["id":"TextureSide":private]=> int(3449) ["img":"TextureSide":private]=> NULL ["texture":"TextureSide":private]=> int(435) ["side":"TextureSide":private]=> int(105) ["default":"TextureSide":private]=> bool(false) } [17]=> object(TextureSide)#23170 (5) { ["id":"TextureSide":private]=> int(3450) ["img":"TextureSide":private]=> NULL ["texture":"TextureSide":private]=> int(434) ["side":"TextureSide":private]=> int(105) ["default":"TextureSide":private]=> bool(false) } [18]=> object(TextureSide)#23176 (5) { ["id":"TextureSide":private]=> int(3451) ["img":"TextureSide":private]=> NULL ["texture":"TextureSide":private]=> int(433) ["side":"TextureSide":private]=> int(105) ["default":"TextureSide":private]=> bool(false) } [19]=> object(TextureSide)#23177 (5) { ["id":"TextureSide":private]=> int(3452) ["img":"TextureSide":private]=> NULL ["texture":"TextureSide":private]=> int(432) ["side":"TextureSide":private]=> int(105) ["default":"TextureSide":private]=> bool(false) } [20]=> object(TextureSide)#23178 (5) { ["id":"TextureSide":private]=> int(3453) ["img":"TextureSide":private]=> NULL ["texture":"TextureSide":private]=> int(431) ["side":"TextureSide":private]=> int(105) ["default":"TextureSide":private]=> bool(false) } [21]=> object(TextureSide)#23179 (5) { ["id":"TextureSide":private]=> int(3454) ["img":"TextureSide":private]=> NULL ["texture":"TextureSide":private]=> int(430) ["side":"TextureSide":private]=> int(105) ["default":"TextureSide":private]=> bool(false) } [22]=> object(TextureSide)#23180 (5) { ["id":"TextureSide":private]=> int(3455) ["img":"TextureSide":private]=> NULL ["texture":"TextureSide":private]=> int(429) ["side":"TextureSide":private]=> int(105) ["default":"TextureSide":private]=> bool(false) } [23]=> object(TextureSide)#23181 (5) { ["id":"TextureSide":private]=> int(3457) ["img":"TextureSide":private]=> NULL ["texture":"TextureSide":private]=> int(426) ["side":"TextureSide":private]=> int(105) ["default":"TextureSide":private]=> bool(false) } [24]=> object(TextureSide)#23182 (5) { ["id":"TextureSide":private]=> int(3458) ["img":"TextureSide":private]=> NULL ["texture":"TextureSide":private]=> int(425) ["side":"TextureSide":private]=> int(105) ["default":"TextureSide":private]=> bool(false) } [25]=> object(TextureSide)#23183 (5) { ["id":"TextureSide":private]=> int(3459) ["img":"TextureSide":private]=> NULL ["texture":"TextureSide":private]=> int(424) ["side":"TextureSide":private]=> int(105) ["default":"TextureSide":private]=> bool(false) } [26]=> object(TextureSide)#23184 (5) { ["id":"TextureSide":private]=> int(3460) ["img":"TextureSide":private]=> NULL ["texture":"TextureSide":private]=> int(423) ["side":"TextureSide":private]=> int(105) ["default":"TextureSide":private]=> bool(false) } [27]=> object(TextureSide)#23185 (5) { ["id":"TextureSide":private]=> int(3461) ["img":"TextureSide":private]=> NULL ["texture":"TextureSide":private]=> int(422) ["side":"TextureSide":private]=> int(105) ["default":"TextureSide":private]=> bool(false) } [28]=> object(TextureSide)#23186 (5) { ["id":"TextureSide":private]=> int(3462) ["img":"TextureSide":private]=> NULL ["texture":"TextureSide":private]=> int(421) ["side":"TextureSide":private]=> int(105) ["default":"TextureSide":private]=> bool(false) } [29]=> object(TextureSide)#23187 (5) { ["id":"TextureSide":private]=> int(3463) ["img":"TextureSide":private]=> NULL ["texture":"TextureSide":private]=> int(420) ["side":"TextureSide":private]=> int(105) ["default":"TextureSide":private]=> bool(false) } [30]=> object(TextureSide)#23188 (5) { ["id":"TextureSide":private]=> int(3464) ["img":"TextureSide":private]=> NULL ["texture":"TextureSide":private]=> int(419) ["side":"TextureSide":private]=> int(105) ["default":"TextureSide":private]=> bool(false) } [31]=> object(TextureSide)#23189 (5) { ["id":"TextureSide":private]=> int(3465) ["img":"TextureSide":private]=> NULL ["texture":"TextureSide":private]=> int(411) ["side":"TextureSide":private]=> int(105) ["default":"TextureSide":private]=> bool(false) } }

array(32) { [0]=> object(TextureSide)#23016 (5) { ["id":"TextureSide":private]=> int(3466) ["img":"TextureSide":private]=> NULL ["texture":"TextureSide":private]=> int(2671) ["side":"TextureSide":private]=> int(106) ["default":"TextureSide":private]=> bool(false) } [1]=> object(TextureSide)#23015 (5) { ["id":"TextureSide":private]=> int(3467) ["img":"TextureSide":private]=> NULL ["texture":"TextureSide":private]=> int(2669) ["side":"TextureSide":private]=> int(106) ["default":"TextureSide":private]=> bool(false) } [2]=> object(TextureSide)#23007 (5) { ["id":"TextureSide":private]=> int(3468) ["img":"TextureSide":private]=> NULL ["texture":"TextureSide":private]=> int(782) ["side":"TextureSide":private]=> int(106) ["default":"TextureSide":private]=> bool(false) } [3]=> object(TextureSide)#23010 (5) { ["id":"TextureSide":private]=> int(3469) ["img":"TextureSide":private]=> NULL ["texture":"TextureSide":private]=> int(781) ["side":"TextureSide":private]=> int(106) ["default":"TextureSide":private]=> bool(false) } [4]=> object(TextureSide)#23064 (5) { ["id":"TextureSide":private]=> int(3470) ["img":"TextureSide":private]=> NULL ["texture":"TextureSide":private]=> int(780) ["side":"TextureSide":private]=> int(106) ["default":"TextureSide":private]=> bool(false) } [5]=> object(TextureSide)#23045 (5) { ["id":"TextureSide":private]=> int(3471) ["img":"TextureSide":private]=> NULL ["texture":"TextureSide":private]=> int(779) ["side":"TextureSide":private]=> int(106) ["default":"TextureSide":private]=> bool(false) } [6]=> object(TextureSide)#23046 (5) { ["id":"TextureSide":private]=> int(3472) ["img":"TextureSide":private]=> NULL ["texture":"TextureSide":private]=> int(778) ["side":"TextureSide":private]=> int(106) ["default":"TextureSide":private]=> bool(false) } [7]=> object(TextureSide)#23047 (5) { ["id":"TextureSide":private]=> int(3473) ["img":"TextureSide":private]=> NULL ["texture":"TextureSide":private]=> int(777) ["side":"TextureSide":private]=> int(106) ["default":"TextureSide":private]=> bool(false) } [8]=> object(TextureSide)#23049 (5) { ["id":"TextureSide":private]=> int(3474) ["img":"TextureSide":private]=> NULL ["texture":"TextureSide":private]=> int(776) ["side":"TextureSide":private]=> int(106) ["default":"TextureSide":private]=> bool(false) } [9]=> object(TextureSide)#23050 (5) { ["id":"TextureSide":private]=> int(3475) ["img":"TextureSide":private]=> NULL ["texture":"TextureSide":private]=> int(775) ["side":"TextureSide":private]=> int(106) ["default":"TextureSide":private]=> bool(false) } [10]=> object(TextureSide)#23051 (5) { ["id":"TextureSide":private]=> int(3476) ["img":"TextureSide":private]=> NULL ["texture":"TextureSide":private]=> int(772) ["side":"TextureSide":private]=> int(106) ["default":"TextureSide":private]=> bool(false) } [11]=> object(TextureSide)#23043 (5) { ["id":"TextureSide":private]=> int(3477) ["img":"TextureSide":private]=> NULL ["texture":"TextureSide":private]=> int(770) ["side":"TextureSide":private]=> int(106) ["default":"TextureSide":private]=> bool(false) } [12]=> object(TextureSide)#23048 (5) { ["id":"TextureSide":private]=> int(3478) ["img":"TextureSide":private]=> NULL ["texture":"TextureSide":private]=> int(769) ["side":"TextureSide":private]=> int(106) ["default":"TextureSide":private]=> bool(false) } [13]=> object(TextureSide)#23109 (5) { ["id":"TextureSide":private]=> int(3479) ["img":"TextureSide":private]=> NULL ["texture":"TextureSide":private]=> int(767) ["side":"TextureSide":private]=> int(106) ["default":"TextureSide":private]=> bool(false) } [14]=> object(TextureSide)#23031 (5) { ["id":"TextureSide":private]=> int(3480) ["img":"TextureSide":private]=> NULL ["texture":"TextureSide":private]=> int(766) ["side":"TextureSide":private]=> int(106) ["default":"TextureSide":private]=> bool(false) } [15]=> object(TextureSide)#23032 (5) { ["id":"TextureSide":private]=> int(3481) ["img":"TextureSide":private]=> NULL ["texture":"TextureSide":private]=> int(436) ["side":"TextureSide":private]=> int(106) ["default":"TextureSide":private]=> bool(true) } [16]=> object(TextureSide)#23035 (5) { ["id":"TextureSide":private]=> int(3482) ["img":"TextureSide":private]=> NULL ["texture":"TextureSide":private]=> int(435) ["side":"TextureSide":private]=> int(106) ["default":"TextureSide":private]=> bool(false) } [17]=> object(TextureSide)#23036 (5) { ["id":"TextureSide":private]=> int(3483) ["img":"TextureSide":private]=> NULL ["texture":"TextureSide":private]=> int(434) ["side":"TextureSide":private]=> int(106) ["default":"TextureSide":private]=> bool(false) } [18]=> object(TextureSide)#23130 (5) { ["id":"TextureSide":private]=> int(3484) ["img":"TextureSide":private]=> NULL ["texture":"TextureSide":private]=> int(433) ["side":"TextureSide":private]=> int(106) ["default":"TextureSide":private]=> bool(false) } [19]=> object(TextureSide)#23131 (5) { ["id":"TextureSide":private]=> int(3485) ["img":"TextureSide":private]=> NULL ["texture":"TextureSide":private]=> int(432) ["side":"TextureSide":private]=> int(106) ["default":"TextureSide":private]=> bool(false) } [20]=> object(TextureSide)#23132 (5) { ["id":"TextureSide":private]=> int(3486) ["img":"TextureSide":private]=> NULL ["texture":"TextureSide":private]=> int(431) ["side":"TextureSide":private]=> int(106) ["default":"TextureSide":private]=> bool(false) } [21]=> object(TextureSide)#23133 (5) { ["id":"TextureSide":private]=> int(3487) ["img":"TextureSide":private]=> NULL ["texture":"TextureSide":private]=> int(430) ["side":"TextureSide":private]=> int(106) ["default":"TextureSide":private]=> bool(false) } [22]=> object(TextureSide)#23134 (5) { ["id":"TextureSide":private]=> int(3488) ["img":"TextureSide":private]=> NULL ["texture":"TextureSide":private]=> int(429) ["side":"TextureSide":private]=> int(106) ["default":"TextureSide":private]=> bool(false) } [23]=> object(TextureSide)#23136 (5) { ["id":"TextureSide":private]=> int(3490) ["img":"TextureSide":private]=> NULL ["texture":"TextureSide":private]=> int(426) ["side":"TextureSide":private]=> int(106) ["default":"TextureSide":private]=> bool(false) } [24]=> object(TextureSide)#23169 (5) { ["id":"TextureSide":private]=> int(3491) ["img":"TextureSide":private]=> NULL ["texture":"TextureSide":private]=> int(425) ["side":"TextureSide":private]=> int(106) ["default":"TextureSide":private]=> bool(false) } [25]=> object(TextureSide)#23175 (5) { ["id":"TextureSide":private]=> int(3492) ["img":"TextureSide":private]=> NULL ["texture":"TextureSide":private]=> int(424) ["side":"TextureSide":private]=> int(106) ["default":"TextureSide":private]=> bool(false) } [26]=> object(TextureSide)#23174 (5) { ["id":"TextureSide":private]=> int(3493) ["img":"TextureSide":private]=> NULL ["texture":"TextureSide":private]=> int(423) ["side":"TextureSide":private]=> int(106) ["default":"TextureSide":private]=> bool(false) } [27]=> object(TextureSide)#23135 (5) { ["id":"TextureSide":private]=> int(3494) ["img":"TextureSide":private]=> NULL ["texture":"TextureSide":private]=> int(422) ["side":"TextureSide":private]=> int(106) ["default":"TextureSide":private]=> bool(false) } [28]=> object(TextureSide)#23060 (5) { ["id":"TextureSide":private]=> int(3495) ["img":"TextureSide":private]=> NULL ["texture":"TextureSide":private]=> int(421) ["side":"TextureSide":private]=> int(106) ["default":"TextureSide":private]=> bool(false) } [29]=> object(TextureSide)#23217 (5) { ["id":"TextureSide":private]=> int(3496) ["img":"TextureSide":private]=> NULL ["texture":"TextureSide":private]=> int(420) ["side":"TextureSide":private]=> int(106) ["default":"TextureSide":private]=> bool(false) } [30]=> object(TextureSide)#23218 (5) { ["id":"TextureSide":private]=> int(3497) ["img":"TextureSide":private]=> NULL ["texture":"TextureSide":private]=> int(419) ["side":"TextureSide":private]=> int(106) ["default":"TextureSide":private]=> bool(false) } [31]=> object(TextureSide)#23219 (5) { ["id":"TextureSide":private]=> int(3498) ["img":"TextureSide":private]=> NULL ["texture":"TextureSide":private]=> int(411) ["side":"TextureSide":private]=> int(106) ["default":"TextureSide":private]=> bool(false) } }

array(2) { [0]=> object(TextureSide)#23116 (5) { ["id":"TextureSide":private]=> int(4291) ["img":"TextureSide":private]=> NULL ["texture":"TextureSide":private]=> int(5350) ["side":"TextureSide":private]=> int(131) ["default":"TextureSide":private]=> bool(true) } [1]=> object(TextureSide)#23117 (5) { ["id":"TextureSide":private]=> int(4292) ["img":"TextureSide":private]=> NULL ["texture":"TextureSide":private]=> int(5349) ["side":"TextureSide":private]=> int(131) ["default":"TextureSide":private]=> bool(false) } }
Livraison gratuite*
Email cette table
Partager cette table
Email this table configuration to yourself so you can continue shopping later, you can also share with friends and loved ones.
Pour en savoir plus.
Informations sur le produit
Avis de nos clients
Livraison
FAQ
1. Combien de temps ma commande prendra-t-elle ?
Nous préparons chaque table à la main et il faut environ 2,5 à 3 semaines pour la compléter. Si vous êtes pressé, veuillez sélectionner notre option « Expédition rapide » lors de la commande et nous expédierons votre commande dans un délai d'une semaine.
2. A partir de quoi sont fabriquées les tables ?
Chaque table est fabriquée à la main à l'aide d'un cadre en bois qui est ensuite recouvert d'un placage extérieur en acrylique, offrant une finition de très haute qualité.
3. Les tables sont-elles assez solides pour tenir ma télévision ?
Nos tables sont extrêmement solides et supporteront le poids de n'importe quel téléviseur. Il est donc important de s'assurer que la base de votre téléviseur s'adapte parfaitement à la partie plate du support. Chaque produit comporte un dessin sur mesure afin que vous puissiez être sûr que le téléviseur conviendra.
4. Pourquoi le prix de vos meubles est-il si peu élevé ? La qualité est-elle élevée ?
Étant donné que vous achetez directement chez nous, il n'y a aucun intermédiaire qui ajoute au prix. Aussi, nous vendons uniquement en ligne sans aucun magasin au détail coûteux, nous pouvons donc vous faire profiter des économies réalisées. Nous travaillons avec eBay depuis longtemps avec un taux de retour positif de 100 % et sommes récemment devenus membre de la Guilde Des Maîtres Artisans, nous pouvons vous assurer que notre qualité est sans pareille.
5. Que se passera-t-il si la table arrive endommagée ?
Nous sommes très fiers de vous dire que nous avons un très petit pourcentage de dégâts. Vous verrez sur nos emballages qu'il est presque impossible d'endommager la table à l'intérieur. Si toutefois vous avez la malchance de recevoir un article endommagé, ne vous inquiétez pas, nous vous proposerons un rabais intéressant si le dommage est mineur ou nous vous ferons parvenir une table de remplacement.
6. Ai-je une garantie ?
Bien entendu, chaque table Zespoke est fournie avec une garantie du fabricant de 12 mois.
7. Comment saurai-je quand ma table est susceptible d'arriver ?
Nous contactons chaque client au moins 48 heures avant la livraison avec ses détails de suivi. Si vous deviez rater la livraison, le livreur laissera une carte d'appel. Vous pouvez appeler le numéro figurant sur la carte pour organiser une nouvelle livraison à votre convenance. Si vous avez d'autres questions, n'hésitez pas à nous contacter, nous serions plus que ravis de vous fournir toute l'aide ou tout conseil dont vous pourriez avoir besoin. Vous pouvez nous contacter par téléphone au 0800 170 1077 ou au +442886764647 ou par courriel.
sales@zespoke.com
.
This Table Basse – Cercle Extended | Personnalisez-le is an ideal addition to any neo-retro home – available in just about any colour you fancy. This handmade unique Coffee Table combines a stylish storage solution with a striking statement piece. Each Zespoke table is handcrafted here in the UK and finished to the highest possible standard. The world's most customisable coffee table has arrived. Our customisable Coffee Table is one of the most truly bespoke furniture items on the market offering homeowners the chance to create a one-of-a-kind focal point, conversation piece or practical furniture solution. The days of designing a room around your furniture are over thanks to this game changing table. At Zespoke, we don't think you should have to choose between fashion and function which is why our Retro Hoop Coffee Table was designed with your life in mind. Whatever your tastes, custom-design your own retro coffee table to suit your style choosing from our spectrum of bold and beautiful colour options to find your perfect fit. What you need to know:
All tables are made to order
Table measures 130cm x 41cm x 36cm without feet, or 130cm x 41cm x 47cm with feet
It is customisable in over 30 unique colour options, including gorgeous walnut and oak finishes
Frame is wooden; Coating is 100% acrylic
Also available in sizes Small (60cm), Medium (90cm), Large (110cm) and Extra Large (110cm x 41cm x 45cm)
Add optional extras, including feet and back plate, and even a nifty glass shelf for ultimate practicality
Tailor to any room design by customising the exterior, interior and sides of your retro coffee table
Whether you're looking for a taste of vintage in your retro living room or a space saving storage solution with the added bonus of visual impact, Zespoke's Hoop Coffee Table is the answer to any interior decorating dilemma. High quality, custom-made and as quirky as you like, this table was designed to be everything you want it to be. International delivery is also available please contact us for details.