Table Pour Lampe – Forme en U | Personnalisez-le
int(33884)
Prix Public Conseillé
€

300.36
Enregistrer 22%
Livraison Gratuite En France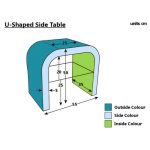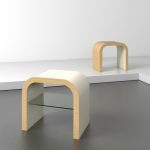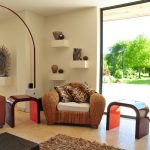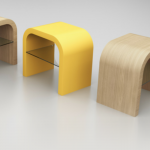 Faites Glisser Pour Faire Pivoter
Personnalisez-le
string(4) "cont" int(152032)

array(32) { [0]=> object(TextureSide)#23040 (5) { ["id":"TextureSide":private]=> int(4093) ["img":"TextureSide":private]=> NULL ["texture":"TextureSide":private]=> int(2671) ["side":"TextureSide":private]=> int(125) ["default":"TextureSide":private]=> bool(false) } [1]=> object(TextureSide)#23041 (5) { ["id":"TextureSide":private]=> int(4094) ["img":"TextureSide":private]=> NULL ["texture":"TextureSide":private]=> int(2669) ["side":"TextureSide":private]=> int(125) ["default":"TextureSide":private]=> bool(false) } [2]=> object(TextureSide)#23042 (5) { ["id":"TextureSide":private]=> int(4095) ["img":"TextureSide":private]=> NULL ["texture":"TextureSide":private]=> int(782) ["side":"TextureSide":private]=> int(125) ["default":"TextureSide":private]=> bool(false) } [3]=> object(TextureSide)#23043 (5) { ["id":"TextureSide":private]=> int(4096) ["img":"TextureSide":private]=> NULL ["texture":"TextureSide":private]=> int(781) ["side":"TextureSide":private]=> int(125) ["default":"TextureSide":private]=> bool(false) } [4]=> object(TextureSide)#23044 (5) { ["id":"TextureSide":private]=> int(4097) ["img":"TextureSide":private]=> NULL ["texture":"TextureSide":private]=> int(780) ["side":"TextureSide":private]=> int(125) ["default":"TextureSide":private]=> bool(false) } [5]=> object(TextureSide)#23045 (5) { ["id":"TextureSide":private]=> int(4098) ["img":"TextureSide":private]=> NULL ["texture":"TextureSide":private]=> int(779) ["side":"TextureSide":private]=> int(125) ["default":"TextureSide":private]=> bool(false) } [6]=> object(TextureSide)#23046 (5) { ["id":"TextureSide":private]=> int(4099) ["img":"TextureSide":private]=> NULL ["texture":"TextureSide":private]=> int(778) ["side":"TextureSide":private]=> int(125) ["default":"TextureSide":private]=> bool(false) } [7]=> object(TextureSide)#23047 (5) { ["id":"TextureSide":private]=> int(4100) ["img":"TextureSide":private]=> NULL ["texture":"TextureSide":private]=> int(777) ["side":"TextureSide":private]=> int(125) ["default":"TextureSide":private]=> bool(false) } [8]=> object(TextureSide)#23048 (5) { ["id":"TextureSide":private]=> int(4101) ["img":"TextureSide":private]=> NULL ["texture":"TextureSide":private]=> int(776) ["side":"TextureSide":private]=> int(125) ["default":"TextureSide":private]=> bool(false) } [9]=> object(TextureSide)#23049 (5) { ["id":"TextureSide":private]=> int(4102) ["img":"TextureSide":private]=> NULL ["texture":"TextureSide":private]=> int(775) ["side":"TextureSide":private]=> int(125) ["default":"TextureSide":private]=> bool(false) } [10]=> object(TextureSide)#23050 (5) { ["id":"TextureSide":private]=> int(4103) ["img":"TextureSide":private]=> NULL ["texture":"TextureSide":private]=> int(772) ["side":"TextureSide":private]=> int(125) ["default":"TextureSide":private]=> bool(false) } [11]=> object(TextureSide)#23051 (5) { ["id":"TextureSide":private]=> int(4104) ["img":"TextureSide":private]=> NULL ["texture":"TextureSide":private]=> int(770) ["side":"TextureSide":private]=> int(125) ["default":"TextureSide":private]=> bool(false) } [12]=> object(TextureSide)#23052 (5) { ["id":"TextureSide":private]=> int(4105) ["img":"TextureSide":private]=> NULL ["texture":"TextureSide":private]=> int(769) ["side":"TextureSide":private]=> int(125) ["default":"TextureSide":private]=> bool(false) } [13]=> object(TextureSide)#23053 (5) { ["id":"TextureSide":private]=> int(4106) ["img":"TextureSide":private]=> NULL ["texture":"TextureSide":private]=> int(767) ["side":"TextureSide":private]=> int(125) ["default":"TextureSide":private]=> bool(false) } [14]=> object(TextureSide)#23054 (5) { ["id":"TextureSide":private]=> int(4107) ["img":"TextureSide":private]=> NULL ["texture":"TextureSide":private]=> int(766) ["side":"TextureSide":private]=> int(125) ["default":"TextureSide":private]=> bool(false) } [15]=> object(TextureSide)#23055 (5) { ["id":"TextureSide":private]=> int(4108) ["img":"TextureSide":private]=> NULL ["texture":"TextureSide":private]=> int(436) ["side":"TextureSide":private]=> int(125) ["default":"TextureSide":private]=> bool(true) } [16]=> object(TextureSide)#23059 (5) { ["id":"TextureSide":private]=> int(4109) ["img":"TextureSide":private]=> NULL ["texture":"TextureSide":private]=> int(435) ["side":"TextureSide":private]=> int(125) ["default":"TextureSide":private]=> bool(false) } [17]=> object(TextureSide)#23005 (5) { ["id":"TextureSide":private]=> int(4110) ["img":"TextureSide":private]=> NULL ["texture":"TextureSide":private]=> int(434) ["side":"TextureSide":private]=> int(125) ["default":"TextureSide":private]=> bool(false) } [18]=> object(TextureSide)#23004 (5) { ["id":"TextureSide":private]=> int(4111) ["img":"TextureSide":private]=> NULL ["texture":"TextureSide":private]=> int(433) ["side":"TextureSide":private]=> int(125) ["default":"TextureSide":private]=> bool(false) } [19]=> object(TextureSide)#23003 (5) { ["id":"TextureSide":private]=> int(4112) ["img":"TextureSide":private]=> NULL ["texture":"TextureSide":private]=> int(432) ["side":"TextureSide":private]=> int(125) ["default":"TextureSide":private]=> bool(false) } [20]=> object(TextureSide)#23002 (5) { ["id":"TextureSide":private]=> int(4113) ["img":"TextureSide":private]=> NULL ["texture":"TextureSide":private]=> int(431) ["side":"TextureSide":private]=> int(125) ["default":"TextureSide":private]=> bool(false) } [21]=> object(TextureSide)#23001 (5) { ["id":"TextureSide":private]=> int(4114) ["img":"TextureSide":private]=> NULL ["texture":"TextureSide":private]=> int(430) ["side":"TextureSide":private]=> int(125) ["default":"TextureSide":private]=> bool(false) } [22]=> object(TextureSide)#23000 (5) { ["id":"TextureSide":private]=> int(4115) ["img":"TextureSide":private]=> NULL ["texture":"TextureSide":private]=> int(429) ["side":"TextureSide":private]=> int(125) ["default":"TextureSide":private]=> bool(false) } [23]=> object(TextureSide)#22999 (5) { ["id":"TextureSide":private]=> int(4117) ["img":"TextureSide":private]=> NULL ["texture":"TextureSide":private]=> int(426) ["side":"TextureSide":private]=> int(125) ["default":"TextureSide":private]=> bool(false) } [24]=> object(TextureSide)#22997 (5) { ["id":"TextureSide":private]=> int(4118) ["img":"TextureSide":private]=> NULL ["texture":"TextureSide":private]=> int(425) ["side":"TextureSide":private]=> int(125) ["default":"TextureSide":private]=> bool(false) } [25]=> object(TextureSide)#22998 (5) { ["id":"TextureSide":private]=> int(4119) ["img":"TextureSide":private]=> NULL ["texture":"TextureSide":private]=> int(424) ["side":"TextureSide":private]=> int(125) ["default":"TextureSide":private]=> bool(false) } [26]=> object(TextureSide)#22996 (5) { ["id":"TextureSide":private]=> int(4120) ["img":"TextureSide":private]=> NULL ["texture":"TextureSide":private]=> int(423) ["side":"TextureSide":private]=> int(125) ["default":"TextureSide":private]=> bool(false) } [27]=> object(TextureSide)#22995 (5) { ["id":"TextureSide":private]=> int(4121) ["img":"TextureSide":private]=> NULL ["texture":"TextureSide":private]=> int(422) ["side":"TextureSide":private]=> int(125) ["default":"TextureSide":private]=> bool(false) } [28]=> object(TextureSide)#22994 (5) { ["id":"TextureSide":private]=> int(4122) ["img":"TextureSide":private]=> NULL ["texture":"TextureSide":private]=> int(421) ["side":"TextureSide":private]=> int(125) ["default":"TextureSide":private]=> bool(false) } [29]=> object(TextureSide)#22993 (5) { ["id":"TextureSide":private]=> int(4123) ["img":"TextureSide":private]=> NULL ["texture":"TextureSide":private]=> int(420) ["side":"TextureSide":private]=> int(125) ["default":"TextureSide":private]=> bool(false) } [30]=> object(TextureSide)#22328 (5) { ["id":"TextureSide":private]=> int(4124) ["img":"TextureSide":private]=> NULL ["texture":"TextureSide":private]=> int(419) ["side":"TextureSide":private]=> int(125) ["default":"TextureSide":private]=> bool(false) } [31]=> object(TextureSide)#22319 (5) { ["id":"TextureSide":private]=> int(4125) ["img":"TextureSide":private]=> NULL ["texture":"TextureSide":private]=> int(411) ["side":"TextureSide":private]=> int(125) ["default":"TextureSide":private]=> bool(false) } }

array(32) { [0]=> object(TextureSide)#23007 (5) { ["id":"TextureSide":private]=> int(4126) ["img":"TextureSide":private]=> NULL ["texture":"TextureSide":private]=> int(2671) ["side":"TextureSide":private]=> int(126) ["default":"TextureSide":private]=> bool(false) } [1]=> object(TextureSide)#23006 (5) { ["id":"TextureSide":private]=> int(4127) ["img":"TextureSide":private]=> NULL ["texture":"TextureSide":private]=> int(2669) ["side":"TextureSide":private]=> int(126) ["default":"TextureSide":private]=> bool(false) } [2]=> object(TextureSide)#23011 (5) { ["id":"TextureSide":private]=> int(4128) ["img":"TextureSide":private]=> NULL ["texture":"TextureSide":private]=> int(782) ["side":"TextureSide":private]=> int(126) ["default":"TextureSide":private]=> bool(false) } [3]=> object(TextureSide)#23012 (5) { ["id":"TextureSide":private]=> int(4129) ["img":"TextureSide":private]=> NULL ["texture":"TextureSide":private]=> int(781) ["side":"TextureSide":private]=> int(126) ["default":"TextureSide":private]=> bool(false) } [4]=> object(TextureSide)#23013 (5) { ["id":"TextureSide":private]=> int(4130) ["img":"TextureSide":private]=> NULL ["texture":"TextureSide":private]=> int(780) ["side":"TextureSide":private]=> int(126) ["default":"TextureSide":private]=> bool(false) } [5]=> object(TextureSide)#23014 (5) { ["id":"TextureSide":private]=> int(4131) ["img":"TextureSide":private]=> NULL ["texture":"TextureSide":private]=> int(779) ["side":"TextureSide":private]=> int(126) ["default":"TextureSide":private]=> bool(false) } [6]=> object(TextureSide)#23015 (5) { ["id":"TextureSide":private]=> int(4132) ["img":"TextureSide":private]=> NULL ["texture":"TextureSide":private]=> int(778) ["side":"TextureSide":private]=> int(126) ["default":"TextureSide":private]=> bool(false) } [7]=> object(TextureSide)#23016 (5) { ["id":"TextureSide":private]=> int(4133) ["img":"TextureSide":private]=> NULL ["texture":"TextureSide":private]=> int(777) ["side":"TextureSide":private]=> int(126) ["default":"TextureSide":private]=> bool(false) } [8]=> object(TextureSide)#23017 (5) { ["id":"TextureSide":private]=> int(4134) ["img":"TextureSide":private]=> NULL ["texture":"TextureSide":private]=> int(776) ["side":"TextureSide":private]=> int(126) ["default":"TextureSide":private]=> bool(false) } [9]=> object(TextureSide)#23018 (5) { ["id":"TextureSide":private]=> int(4135) ["img":"TextureSide":private]=> NULL ["texture":"TextureSide":private]=> int(775) ["side":"TextureSide":private]=> int(126) ["default":"TextureSide":private]=> bool(false) } [10]=> object(TextureSide)#23019 (5) { ["id":"TextureSide":private]=> int(4136) ["img":"TextureSide":private]=> NULL ["texture":"TextureSide":private]=> int(772) ["side":"TextureSide":private]=> int(126) ["default":"TextureSide":private]=> bool(false) } [11]=> object(TextureSide)#23020 (5) { ["id":"TextureSide":private]=> int(4137) ["img":"TextureSide":private]=> NULL ["texture":"TextureSide":private]=> int(770) ["side":"TextureSide":private]=> int(126) ["default":"TextureSide":private]=> bool(false) } [12]=> object(TextureSide)#23021 (5) { ["id":"TextureSide":private]=> int(4138) ["img":"TextureSide":private]=> NULL ["texture":"TextureSide":private]=> int(769) ["side":"TextureSide":private]=> int(126) ["default":"TextureSide":private]=> bool(false) } [13]=> object(TextureSide)#23022 (5) { ["id":"TextureSide":private]=> int(4139) ["img":"TextureSide":private]=> NULL ["texture":"TextureSide":private]=> int(767) ["side":"TextureSide":private]=> int(126) ["default":"TextureSide":private]=> bool(false) } [14]=> object(TextureSide)#23023 (5) { ["id":"TextureSide":private]=> int(4140) ["img":"TextureSide":private]=> NULL ["texture":"TextureSide":private]=> int(766) ["side":"TextureSide":private]=> int(126) ["default":"TextureSide":private]=> bool(false) } [15]=> object(TextureSide)#23024 (5) { ["id":"TextureSide":private]=> int(4141) ["img":"TextureSide":private]=> NULL ["texture":"TextureSide":private]=> int(436) ["side":"TextureSide":private]=> int(126) ["default":"TextureSide":private]=> bool(true) } [16]=> object(TextureSide)#23025 (5) { ["id":"TextureSide":private]=> int(4142) ["img":"TextureSide":private]=> NULL ["texture":"TextureSide":private]=> int(435) ["side":"TextureSide":private]=> int(126) ["default":"TextureSide":private]=> bool(false) } [17]=> object(TextureSide)#23190 (5) { ["id":"TextureSide":private]=> int(4143) ["img":"TextureSide":private]=> NULL ["texture":"TextureSide":private]=> int(434) ["side":"TextureSide":private]=> int(126) ["default":"TextureSide":private]=> bool(false) } [18]=> object(TextureSide)#23196 (5) { ["id":"TextureSide":private]=> int(4144) ["img":"TextureSide":private]=> NULL ["texture":"TextureSide":private]=> int(433) ["side":"TextureSide":private]=> int(126) ["default":"TextureSide":private]=> bool(false) } [19]=> object(TextureSide)#23197 (5) { ["id":"TextureSide":private]=> int(4145) ["img":"TextureSide":private]=> NULL ["texture":"TextureSide":private]=> int(432) ["side":"TextureSide":private]=> int(126) ["default":"TextureSide":private]=> bool(false) } [20]=> object(TextureSide)#23198 (5) { ["id":"TextureSide":private]=> int(4146) ["img":"TextureSide":private]=> NULL ["texture":"TextureSide":private]=> int(431) ["side":"TextureSide":private]=> int(126) ["default":"TextureSide":private]=> bool(false) } [21]=> object(TextureSide)#23199 (5) { ["id":"TextureSide":private]=> int(4147) ["img":"TextureSide":private]=> NULL ["texture":"TextureSide":private]=> int(430) ["side":"TextureSide":private]=> int(126) ["default":"TextureSide":private]=> bool(false) } [22]=> object(TextureSide)#23200 (5) { ["id":"TextureSide":private]=> int(4148) ["img":"TextureSide":private]=> NULL ["texture":"TextureSide":private]=> int(429) ["side":"TextureSide":private]=> int(126) ["default":"TextureSide":private]=> bool(false) } [23]=> object(TextureSide)#23201 (5) { ["id":"TextureSide":private]=> int(4150) ["img":"TextureSide":private]=> NULL ["texture":"TextureSide":private]=> int(426) ["side":"TextureSide":private]=> int(126) ["default":"TextureSide":private]=> bool(false) } [24]=> object(TextureSide)#23202 (5) { ["id":"TextureSide":private]=> int(4151) ["img":"TextureSide":private]=> NULL ["texture":"TextureSide":private]=> int(425) ["side":"TextureSide":private]=> int(126) ["default":"TextureSide":private]=> bool(false) } [25]=> object(TextureSide)#23203 (5) { ["id":"TextureSide":private]=> int(4152) ["img":"TextureSide":private]=> NULL ["texture":"TextureSide":private]=> int(424) ["side":"TextureSide":private]=> int(126) ["default":"TextureSide":private]=> bool(false) } [26]=> object(TextureSide)#23204 (5) { ["id":"TextureSide":private]=> int(4153) ["img":"TextureSide":private]=> NULL ["texture":"TextureSide":private]=> int(423) ["side":"TextureSide":private]=> int(126) ["default":"TextureSide":private]=> bool(false) } [27]=> object(TextureSide)#23205 (5) { ["id":"TextureSide":private]=> int(4154) ["img":"TextureSide":private]=> NULL ["texture":"TextureSide":private]=> int(422) ["side":"TextureSide":private]=> int(126) ["default":"TextureSide":private]=> bool(false) } [28]=> object(TextureSide)#23206 (5) { ["id":"TextureSide":private]=> int(4155) ["img":"TextureSide":private]=> NULL ["texture":"TextureSide":private]=> int(421) ["side":"TextureSide":private]=> int(126) ["default":"TextureSide":private]=> bool(false) } [29]=> object(TextureSide)#23207 (5) { ["id":"TextureSide":private]=> int(4156) ["img":"TextureSide":private]=> NULL ["texture":"TextureSide":private]=> int(420) ["side":"TextureSide":private]=> int(126) ["default":"TextureSide":private]=> bool(false) } [30]=> object(TextureSide)#23208 (5) { ["id":"TextureSide":private]=> int(4157) ["img":"TextureSide":private]=> NULL ["texture":"TextureSide":private]=> int(419) ["side":"TextureSide":private]=> int(126) ["default":"TextureSide":private]=> bool(false) } [31]=> object(TextureSide)#23209 (5) { ["id":"TextureSide":private]=> int(4158) ["img":"TextureSide":private]=> NULL ["texture":"TextureSide":private]=> int(411) ["side":"TextureSide":private]=> int(126) ["default":"TextureSide":private]=> bool(false) } }

array(32) { [0]=> object(TextureSide)#23054 (5) { ["id":"TextureSide":private]=> int(4159) ["img":"TextureSide":private]=> NULL ["texture":"TextureSide":private]=> int(2671) ["side":"TextureSide":private]=> int(127) ["default":"TextureSide":private]=> bool(false) } [1]=> object(TextureSide)#23055 (5) { ["id":"TextureSide":private]=> int(4160) ["img":"TextureSide":private]=> NULL ["texture":"TextureSide":private]=> int(2669) ["side":"TextureSide":private]=> int(127) ["default":"TextureSide":private]=> bool(false) } [2]=> object(TextureSide)#23059 (5) { ["id":"TextureSide":private]=> int(4161) ["img":"TextureSide":private]=> NULL ["texture":"TextureSide":private]=> int(782) ["side":"TextureSide":private]=> int(127) ["default":"TextureSide":private]=> bool(false) } [3]=> object(TextureSide)#23005 (5) { ["id":"TextureSide":private]=> int(4162) ["img":"TextureSide":private]=> NULL ["texture":"TextureSide":private]=> int(781) ["side":"TextureSide":private]=> int(127) ["default":"TextureSide":private]=> bool(false) } [4]=> object(TextureSide)#23004 (5) { ["id":"TextureSide":private]=> int(4163) ["img":"TextureSide":private]=> NULL ["texture":"TextureSide":private]=> int(780) ["side":"TextureSide":private]=> int(127) ["default":"TextureSide":private]=> bool(false) } [5]=> object(TextureSide)#23003 (5) { ["id":"TextureSide":private]=> int(4164) ["img":"TextureSide":private]=> NULL ["texture":"TextureSide":private]=> int(779) ["side":"TextureSide":private]=> int(127) ["default":"TextureSide":private]=> bool(false) } [6]=> object(TextureSide)#23002 (5) { ["id":"TextureSide":private]=> int(4165) ["img":"TextureSide":private]=> NULL ["texture":"TextureSide":private]=> int(778) ["side":"TextureSide":private]=> int(127) ["default":"TextureSide":private]=> bool(false) } [7]=> object(TextureSide)#23001 (5) { ["id":"TextureSide":private]=> int(4166) ["img":"TextureSide":private]=> NULL ["texture":"TextureSide":private]=> int(777) ["side":"TextureSide":private]=> int(127) ["default":"TextureSide":private]=> bool(false) } [8]=> object(TextureSide)#23000 (5) { ["id":"TextureSide":private]=> int(4167) ["img":"TextureSide":private]=> NULL ["texture":"TextureSide":private]=> int(776) ["side":"TextureSide":private]=> int(127) ["default":"TextureSide":private]=> bool(false) } [9]=> object(TextureSide)#23030 (5) { ["id":"TextureSide":private]=> int(4168) ["img":"TextureSide":private]=> NULL ["texture":"TextureSide":private]=> int(775) ["side":"TextureSide":private]=> int(127) ["default":"TextureSide":private]=> bool(false) } [10]=> object(TextureSide)#23035 (5) { ["id":"TextureSide":private]=> int(4169) ["img":"TextureSide":private]=> NULL ["texture":"TextureSide":private]=> int(772) ["side":"TextureSide":private]=> int(127) ["default":"TextureSide":private]=> bool(false) } [11]=> object(TextureSide)#23032 (5) { ["id":"TextureSide":private]=> int(4170) ["img":"TextureSide":private]=> NULL ["texture":"TextureSide":private]=> int(770) ["side":"TextureSide":private]=> int(127) ["default":"TextureSide":private]=> bool(false) } [12]=> object(TextureSide)#23034 (5) { ["id":"TextureSide":private]=> int(4171) ["img":"TextureSide":private]=> NULL ["texture":"TextureSide":private]=> int(769) ["side":"TextureSide":private]=> int(127) ["default":"TextureSide":private]=> bool(false) } [13]=> object(TextureSide)#23027 (5) { ["id":"TextureSide":private]=> int(4172) ["img":"TextureSide":private]=> NULL ["texture":"TextureSide":private]=> int(767) ["side":"TextureSide":private]=> int(127) ["default":"TextureSide":private]=> bool(false) } [14]=> object(TextureSide)#23026 (5) { ["id":"TextureSide":private]=> int(4173) ["img":"TextureSide":private]=> NULL ["texture":"TextureSide":private]=> int(766) ["side":"TextureSide":private]=> int(127) ["default":"TextureSide":private]=> bool(false) } [15]=> object(TextureSide)#23039 (5) { ["id":"TextureSide":private]=> int(4174) ["img":"TextureSide":private]=> NULL ["texture":"TextureSide":private]=> int(436) ["side":"TextureSide":private]=> int(127) ["default":"TextureSide":private]=> bool(true) } [16]=> object(TextureSide)#23130 (5) { ["id":"TextureSide":private]=> int(4175) ["img":"TextureSide":private]=> NULL ["texture":"TextureSide":private]=> int(435) ["side":"TextureSide":private]=> int(127) ["default":"TextureSide":private]=> bool(false) } [17]=> object(TextureSide)#23037 (5) { ["id":"TextureSide":private]=> int(4176) ["img":"TextureSide":private]=> NULL ["texture":"TextureSide":private]=> int(434) ["side":"TextureSide":private]=> int(127) ["default":"TextureSide":private]=> bool(false) } [18]=> object(TextureSide)#23150 (5) { ["id":"TextureSide":private]=> int(4177) ["img":"TextureSide":private]=> NULL ["texture":"TextureSide":private]=> int(433) ["side":"TextureSide":private]=> int(127) ["default":"TextureSide":private]=> bool(false) } [19]=> object(TextureSide)#23151 (5) { ["id":"TextureSide":private]=> int(4178) ["img":"TextureSide":private]=> NULL ["texture":"TextureSide":private]=> int(432) ["side":"TextureSide":private]=> int(127) ["default":"TextureSide":private]=> bool(false) } [20]=> object(TextureSide)#23152 (5) { ["id":"TextureSide":private]=> int(4179) ["img":"TextureSide":private]=> NULL ["texture":"TextureSide":private]=> int(431) ["side":"TextureSide":private]=> int(127) ["default":"TextureSide":private]=> bool(false) } [21]=> object(TextureSide)#23153 (5) { ["id":"TextureSide":private]=> int(4180) ["img":"TextureSide":private]=> NULL ["texture":"TextureSide":private]=> int(430) ["side":"TextureSide":private]=> int(127) ["default":"TextureSide":private]=> bool(false) } [22]=> object(TextureSide)#23154 (5) { ["id":"TextureSide":private]=> int(4181) ["img":"TextureSide":private]=> NULL ["texture":"TextureSide":private]=> int(429) ["side":"TextureSide":private]=> int(127) ["default":"TextureSide":private]=> bool(false) } [23]=> object(TextureSide)#23156 (5) { ["id":"TextureSide":private]=> int(4183) ["img":"TextureSide":private]=> NULL ["texture":"TextureSide":private]=> int(426) ["side":"TextureSide":private]=> int(127) ["default":"TextureSide":private]=> bool(false) } [24]=> object(TextureSide)#23189 (5) { ["id":"TextureSide":private]=> int(4184) ["img":"TextureSide":private]=> NULL ["texture":"TextureSide":private]=> int(425) ["side":"TextureSide":private]=> int(127) ["default":"TextureSide":private]=> bool(false) } [25]=> object(TextureSide)#23195 (5) { ["id":"TextureSide":private]=> int(4185) ["img":"TextureSide":private]=> NULL ["texture":"TextureSide":private]=> int(424) ["side":"TextureSide":private]=> int(127) ["default":"TextureSide":private]=> bool(false) } [26]=> object(TextureSide)#23194 (5) { ["id":"TextureSide":private]=> int(4186) ["img":"TextureSide":private]=> NULL ["texture":"TextureSide":private]=> int(423) ["side":"TextureSide":private]=> int(127) ["default":"TextureSide":private]=> bool(false) } [27]=> object(TextureSide)#23155 (5) { ["id":"TextureSide":private]=> int(4187) ["img":"TextureSide":private]=> NULL ["texture":"TextureSide":private]=> int(422) ["side":"TextureSide":private]=> int(127) ["default":"TextureSide":private]=> bool(false) } [28]=> object(TextureSide)#23009 (5) { ["id":"TextureSide":private]=> int(4188) ["img":"TextureSide":private]=> NULL ["texture":"TextureSide":private]=> int(421) ["side":"TextureSide":private]=> int(127) ["default":"TextureSide":private]=> bool(false) } [29]=> object(TextureSide)#23237 (5) { ["id":"TextureSide":private]=> int(4189) ["img":"TextureSide":private]=> NULL ["texture":"TextureSide":private]=> int(420) ["side":"TextureSide":private]=> int(127) ["default":"TextureSide":private]=> bool(false) } [30]=> object(TextureSide)#23238 (5) { ["id":"TextureSide":private]=> int(4190) ["img":"TextureSide":private]=> NULL ["texture":"TextureSide":private]=> int(419) ["side":"TextureSide":private]=> int(127) ["default":"TextureSide":private]=> bool(false) } [31]=> object(TextureSide)#23239 (5) { ["id":"TextureSide":private]=> int(4191) ["img":"TextureSide":private]=> NULL ["texture":"TextureSide":private]=> int(411) ["side":"TextureSide":private]=> int(127) ["default":"TextureSide":private]=> bool(false) } }
Livraison gratuite*
Email cette table
Partager cette table
Email this table configuration to yourself so you can continue shopping later, you can also share with friends and loved ones.
Pour en savoir plus.
Informations sur le produit
Avis de nos clients
Livraison
FAQ
1. Combien de temps ma commande prendra-t-elle ?
Nous préparons chaque table à la main et il faut environ 2,5 à 3 semaines pour la compléter. Si vous êtes pressé, veuillez sélectionner notre option « Expédition rapide » lors de la commande et nous expédierons votre commande dans un délai d'une semaine.
2. A partir de quoi sont fabriquées les tables ?
Chaque table est fabriquée à la main à l'aide d'un cadre en bois qui est ensuite recouvert d'un placage extérieur en acrylique, offrant une finition de très haute qualité.
3. Les tables sont-elles assez solides pour tenir ma télévision ?
Nos tables sont extrêmement solides et supporteront le poids de n'importe quel téléviseur. Il est donc important de s'assurer que la base de votre téléviseur s'adapte parfaitement à la partie plate du support. Chaque produit comporte un dessin sur mesure afin que vous puissiez être sûr que le téléviseur conviendra.
4. Pourquoi le prix de vos meubles est-il si peu élevé ? La qualité est-elle élevée ?
Étant donné que vous achetez directement chez nous, il n'y a aucun intermédiaire qui ajoute au prix. Aussi, nous vendons uniquement en ligne sans aucun magasin au détail coûteux, nous pouvons donc vous faire profiter des économies réalisées. Nous travaillons avec eBay depuis longtemps avec un taux de retour positif de 100 % et sommes récemment devenus membre de la Guilde Des Maîtres Artisans, nous pouvons vous assurer que notre qualité est sans pareille.
5. Que se passera-t-il si la table arrive endommagée ?
Nous sommes très fiers de vous dire que nous avons un très petit pourcentage de dégâts. Vous verrez sur nos emballages qu'il est presque impossible d'endommager la table à l'intérieur. Si toutefois vous avez la malchance de recevoir un article endommagé, ne vous inquiétez pas, nous vous proposerons un rabais intéressant si le dommage est mineur ou nous vous ferons parvenir une table de remplacement.
6. Ai-je une garantie ?
Bien entendu, chaque table Zespoke est fournie avec une garantie du fabricant de 12 mois.
7. Comment saurai-je quand ma table est susceptible d'arriver ?
Nous contactons chaque client au moins 48 heures avant la livraison avec ses détails de suivi. Si vous deviez rater la livraison, le livreur laissera une carte d'appel. Vous pouvez appeler le numéro figurant sur la carte pour organiser une nouvelle livraison à votre convenance. Si vous avez d'autres questions, n'hésitez pas à nous contacter, nous serions plus que ravis de vous fournir toute l'aide ou tout conseil dont vous pourriez avoir besoin. Vous pouvez nous contacter par téléphone au 0800 170 1077 ou au +442886764647 ou par courriel.
sales@zespoke.com
.
Cette Table pour Lampe - Forme en U devrait normalement être une lampe en forme de N mais elle doit son nom à l'atelier en raison du fait que, pendant la production, elle passe le plus clair de son temps à l'envers, d'où son nom de Forme en 'U'. Ce que vous devez savoir :
Chaque table est fabriquée à la main au Royaume-Uni et possède un niveau de finition très élevé
Dimensions : 50cm de long sur 35cm de large sur 50cm de haut
Matériaux : Le cadre est en bois et le revêtement extérieur est en placage acrylique de haute qualité
Personnalisable parmi un choix de plus de 30 options de couleurs uniques, y compris des finitions de type mat, métallisé et brillant
Les options incluent : une plaque arrière et une étagère en verre
Aucun assemblage requis
Charge Maximale : 50kg
La livraison standard * est Gratuite et prend habituellement entre 2 et 3 semaines
Nous proposons également une option d'Expédition rapide qui garantit une livraison dans les sept jours ouvrables moyennant des frais supplémentaires - voir nos informations de livraison.
La Table Pour Lampe – Forme en U | Personnalisez-le est un ajout parfait à tout salon et, grâce à l'étagère en verre en option, elle offre un bel espace pour afficher ces photographies si précieuses. Oubliez les lampes traditionnelles ternes, cette table pour lampe de forme en U offre un design contemporain et tout en rondeurs qui ne manquera pas d'insuffler une touche de sensationnel aux meubles de votre salon. Avec une profondeur de 35 cm, elle est suffisamment étroite pour être fonctionnel sans pour autant occuper trop de surface de plancher. Avec tant de choix, ce futur classique est le moyen idéal pour parfaire votre décor intérieur. * Voir la liste complète des frais d'expédition
ici