TV Stand Medium Hoop – Gallery 3
int(33864)
Save 22%
Free Delivery in UK and Ireland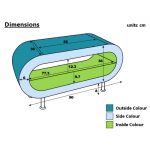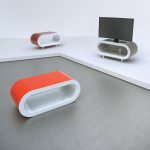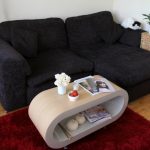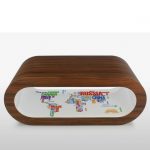 Customise It
string(4) "cont" int(151985)

array(32) { [0]=> object(TextureSide)#21243 (5) { ["id":"TextureSide":private]=> int(2905) ["img":"TextureSide":private]=> NULL ["texture":"TextureSide":private]=> int(2671) ["side":"TextureSide":private]=> int(89) ["default":"TextureSide":private]=> bool(false) } [1]=> object(TextureSide)#21253 (5) { ["id":"TextureSide":private]=> int(2906) ["img":"TextureSide":private]=> NULL ["texture":"TextureSide":private]=> int(2669) ["side":"TextureSide":private]=> int(89) ["default":"TextureSide":private]=> bool(false) } [2]=> object(TextureSide)#21244 (5) { ["id":"TextureSide":private]=> int(2907) ["img":"TextureSide":private]=> NULL ["texture":"TextureSide":private]=> int(782) ["side":"TextureSide":private]=> int(89) ["default":"TextureSide":private]=> bool(false) } [3]=> object(TextureSide)#21246 (5) { ["id":"TextureSide":private]=> int(2908) ["img":"TextureSide":private]=> NULL ["texture":"TextureSide":private]=> int(781) ["side":"TextureSide":private]=> int(89) ["default":"TextureSide":private]=> bool(false) } [4]=> object(TextureSide)#21247 (5) { ["id":"TextureSide":private]=> int(2909) ["img":"TextureSide":private]=> NULL ["texture":"TextureSide":private]=> int(780) ["side":"TextureSide":private]=> int(89) ["default":"TextureSide":private]=> bool(false) } [5]=> object(TextureSide)#21252 (5) { ["id":"TextureSide":private]=> int(2910) ["img":"TextureSide":private]=> NULL ["texture":"TextureSide":private]=> int(779) ["side":"TextureSide":private]=> int(89) ["default":"TextureSide":private]=> bool(false) } [6]=> object(TextureSide)#21249 (5) { ["id":"TextureSide":private]=> int(2911) ["img":"TextureSide":private]=> NULL ["texture":"TextureSide":private]=> int(778) ["side":"TextureSide":private]=> int(89) ["default":"TextureSide":private]=> bool(false) } [7]=> object(TextureSide)#20220 (5) { ["id":"TextureSide":private]=> int(2912) ["img":"TextureSide":private]=> NULL ["texture":"TextureSide":private]=> int(777) ["side":"TextureSide":private]=> int(89) ["default":"TextureSide":private]=> bool(false) } [8]=> object(TextureSide)#20891 (5) { ["id":"TextureSide":private]=> int(2913) ["img":"TextureSide":private]=> NULL ["texture":"TextureSide":private]=> int(776) ["side":"TextureSide":private]=> int(89) ["default":"TextureSide":private]=> bool(false) } [9]=> object(TextureSide)#20222 (5) { ["id":"TextureSide":private]=> int(2914) ["img":"TextureSide":private]=> NULL ["texture":"TextureSide":private]=> int(775) ["side":"TextureSide":private]=> int(89) ["default":"TextureSide":private]=> bool(false) } [10]=> object(TextureSide)#21202 (5) { ["id":"TextureSide":private]=> int(2915) ["img":"TextureSide":private]=> NULL ["texture":"TextureSide":private]=> int(772) ["side":"TextureSide":private]=> int(89) ["default":"TextureSide":private]=> bool(false) } [11]=> object(TextureSide)#21197 (5) { ["id":"TextureSide":private]=> int(2916) ["img":"TextureSide":private]=> NULL ["texture":"TextureSide":private]=> int(770) ["side":"TextureSide":private]=> int(89) ["default":"TextureSide":private]=> bool(false) } [12]=> object(TextureSide)#21269 (5) { ["id":"TextureSide":private]=> int(2917) ["img":"TextureSide":private]=> NULL ["texture":"TextureSide":private]=> int(769) ["side":"TextureSide":private]=> int(89) ["default":"TextureSide":private]=> bool(false) } [13]=> object(TextureSide)#21268 (5) { ["id":"TextureSide":private]=> int(2918) ["img":"TextureSide":private]=> NULL ["texture":"TextureSide":private]=> int(767) ["side":"TextureSide":private]=> int(89) ["default":"TextureSide":private]=> bool(false) } [14]=> object(TextureSide)#21265 (5) { ["id":"TextureSide":private]=> int(2919) ["img":"TextureSide":private]=> NULL ["texture":"TextureSide":private]=> int(766) ["side":"TextureSide":private]=> int(89) ["default":"TextureSide":private]=> bool(false) } [15]=> object(TextureSide)#21321 (5) { ["id":"TextureSide":private]=> int(2920) ["img":"TextureSide":private]=> NULL ["texture":"TextureSide":private]=> int(436) ["side":"TextureSide":private]=> int(89) ["default":"TextureSide":private]=> bool(true) } [16]=> object(TextureSide)#21251 (5) { ["id":"TextureSide":private]=> int(2921) ["img":"TextureSide":private]=> NULL ["texture":"TextureSide":private]=> int(435) ["side":"TextureSide":private]=> int(89) ["default":"TextureSide":private]=> bool(false) } [17]=> object(TextureSide)#21191 (5) { ["id":"TextureSide":private]=> int(2922) ["img":"TextureSide":private]=> NULL ["texture":"TextureSide":private]=> int(434) ["side":"TextureSide":private]=> int(89) ["default":"TextureSide":private]=> bool(false) } [18]=> object(TextureSide)#21192 (5) { ["id":"TextureSide":private]=> int(2923) ["img":"TextureSide":private]=> NULL ["texture":"TextureSide":private]=> int(433) ["side":"TextureSide":private]=> int(89) ["default":"TextureSide":private]=> bool(false) } [19]=> object(TextureSide)#21190 (5) { ["id":"TextureSide":private]=> int(2924) ["img":"TextureSide":private]=> NULL ["texture":"TextureSide":private]=> int(432) ["side":"TextureSide":private]=> int(89) ["default":"TextureSide":private]=> bool(false) } [20]=> object(TextureSide)#21187 (5) { ["id":"TextureSide":private]=> int(2925) ["img":"TextureSide":private]=> NULL ["texture":"TextureSide":private]=> int(431) ["side":"TextureSide":private]=> int(89) ["default":"TextureSide":private]=> bool(false) } [21]=> object(TextureSide)#21186 (5) { ["id":"TextureSide":private]=> int(2926) ["img":"TextureSide":private]=> NULL ["texture":"TextureSide":private]=> int(430) ["side":"TextureSide":private]=> int(89) ["default":"TextureSide":private]=> bool(false) } [22]=> object(TextureSide)#21185 (5) { ["id":"TextureSide":private]=> int(2927) ["img":"TextureSide":private]=> NULL ["texture":"TextureSide":private]=> int(429) ["side":"TextureSide":private]=> int(89) ["default":"TextureSide":private]=> bool(false) } [23]=> object(TextureSide)#21184 (5) { ["id":"TextureSide":private]=> int(2929) ["img":"TextureSide":private]=> NULL ["texture":"TextureSide":private]=> int(426) ["side":"TextureSide":private]=> int(89) ["default":"TextureSide":private]=> bool(false) } [24]=> object(TextureSide)#21183 (5) { ["id":"TextureSide":private]=> int(2930) ["img":"TextureSide":private]=> NULL ["texture":"TextureSide":private]=> int(425) ["side":"TextureSide":private]=> int(89) ["default":"TextureSide":private]=> bool(false) } [25]=> object(TextureSide)#561 (5) { ["id":"TextureSide":private]=> int(2931) ["img":"TextureSide":private]=> NULL ["texture":"TextureSide":private]=> int(424) ["side":"TextureSide":private]=> int(89) ["default":"TextureSide":private]=> bool(false) } [26]=> object(TextureSide)#20209 (5) { ["id":"TextureSide":private]=> int(2932) ["img":"TextureSide":private]=> NULL ["texture":"TextureSide":private]=> int(423) ["side":"TextureSide":private]=> int(89) ["default":"TextureSide":private]=> bool(false) } [27]=> object(TextureSide)#20216 (5) { ["id":"TextureSide":private]=> int(2933) ["img":"TextureSide":private]=> NULL ["texture":"TextureSide":private]=> int(422) ["side":"TextureSide":private]=> int(89) ["default":"TextureSide":private]=> bool(false) } [28]=> object(TextureSide)#20217 (5) { ["id":"TextureSide":private]=> int(2934) ["img":"TextureSide":private]=> NULL ["texture":"TextureSide":private]=> int(421) ["side":"TextureSide":private]=> int(89) ["default":"TextureSide":private]=> bool(false) } [29]=> object(TextureSide)#20218 (5) { ["id":"TextureSide":private]=> int(2935) ["img":"TextureSide":private]=> NULL ["texture":"TextureSide":private]=> int(420) ["side":"TextureSide":private]=> int(89) ["default":"TextureSide":private]=> bool(false) } [30]=> object(TextureSide)#20219 (5) { ["id":"TextureSide":private]=> int(2936) ["img":"TextureSide":private]=> NULL ["texture":"TextureSide":private]=> int(419) ["side":"TextureSide":private]=> int(89) ["default":"TextureSide":private]=> bool(false) } [31]=> object(TextureSide)#20892 (5) { ["id":"TextureSide":private]=> int(2937) ["img":"TextureSide":private]=> NULL ["texture":"TextureSide":private]=> int(411) ["side":"TextureSide":private]=> int(89) ["default":"TextureSide":private]=> bool(false) } }

array(32) { [0]=> object(TextureSide)#21349 (5) { ["id":"TextureSide":private]=> int(2938) ["img":"TextureSide":private]=> NULL ["texture":"TextureSide":private]=> int(2671) ["side":"TextureSide":private]=> int(90) ["default":"TextureSide":private]=> bool(false) } [1]=> object(TextureSide)#21214 (5) { ["id":"TextureSide":private]=> int(2939) ["img":"TextureSide":private]=> NULL ["texture":"TextureSide":private]=> int(2669) ["side":"TextureSide":private]=> int(90) ["default":"TextureSide":private]=> bool(false) } [2]=> object(TextureSide)#21189 (5) { ["id":"TextureSide":private]=> int(2940) ["img":"TextureSide":private]=> NULL ["texture":"TextureSide":private]=> int(782) ["side":"TextureSide":private]=> int(90) ["default":"TextureSide":private]=> bool(false) } [3]=> object(TextureSide)#21200 (5) { ["id":"TextureSide":private]=> int(2941) ["img":"TextureSide":private]=> NULL ["texture":"TextureSide":private]=> int(781) ["side":"TextureSide":private]=> int(90) ["default":"TextureSide":private]=> bool(false) } [4]=> object(TextureSide)#21193 (5) { ["id":"TextureSide":private]=> int(2942) ["img":"TextureSide":private]=> NULL ["texture":"TextureSide":private]=> int(780) ["side":"TextureSide":private]=> int(90) ["default":"TextureSide":private]=> bool(false) } [5]=> object(TextureSide)#21188 (5) { ["id":"TextureSide":private]=> int(2943) ["img":"TextureSide":private]=> NULL ["texture":"TextureSide":private]=> int(779) ["side":"TextureSide":private]=> int(90) ["default":"TextureSide":private]=> bool(false) } [6]=> object(TextureSide)#21220 (5) { ["id":"TextureSide":private]=> int(2944) ["img":"TextureSide":private]=> NULL ["texture":"TextureSide":private]=> int(778) ["side":"TextureSide":private]=> int(90) ["default":"TextureSide":private]=> bool(false) } [7]=> object(TextureSide)#21219 (5) { ["id":"TextureSide":private]=> int(2945) ["img":"TextureSide":private]=> NULL ["texture":"TextureSide":private]=> int(777) ["side":"TextureSide":private]=> int(90) ["default":"TextureSide":private]=> bool(false) } [8]=> object(TextureSide)#21221 (5) { ["id":"TextureSide":private]=> int(2946) ["img":"TextureSide":private]=> NULL ["texture":"TextureSide":private]=> int(776) ["side":"TextureSide":private]=> int(90) ["default":"TextureSide":private]=> bool(false) } [9]=> object(TextureSide)#21222 (5) { ["id":"TextureSide":private]=> int(2947) ["img":"TextureSide":private]=> NULL ["texture":"TextureSide":private]=> int(775) ["side":"TextureSide":private]=> int(90) ["default":"TextureSide":private]=> bool(false) } [10]=> object(TextureSide)#21223 (5) { ["id":"TextureSide":private]=> int(2948) ["img":"TextureSide":private]=> NULL ["texture":"TextureSide":private]=> int(772) ["side":"TextureSide":private]=> int(90) ["default":"TextureSide":private]=> bool(false) } [11]=> object(TextureSide)#21224 (5) { ["id":"TextureSide":private]=> int(2949) ["img":"TextureSide":private]=> NULL ["texture":"TextureSide":private]=> int(770) ["side":"TextureSide":private]=> int(90) ["default":"TextureSide":private]=> bool(false) } [12]=> object(TextureSide)#20909 (5) { ["id":"TextureSide":private]=> int(2950) ["img":"TextureSide":private]=> NULL ["texture":"TextureSide":private]=> int(769) ["side":"TextureSide":private]=> int(90) ["default":"TextureSide":private]=> bool(false) } [13]=> object(TextureSide)#21241 (5) { ["id":"TextureSide":private]=> int(2951) ["img":"TextureSide":private]=> NULL ["texture":"TextureSide":private]=> int(767) ["side":"TextureSide":private]=> int(90) ["default":"TextureSide":private]=> bool(false) } [14]=> object(TextureSide)#21242 (5) { ["id":"TextureSide":private]=> int(2952) ["img":"TextureSide":private]=> NULL ["texture":"TextureSide":private]=> int(766) ["side":"TextureSide":private]=> int(90) ["default":"TextureSide":private]=> bool(false) } [15]=> object(TextureSide)#21232 (5) { ["id":"TextureSide":private]=> int(2953) ["img":"TextureSide":private]=> NULL ["texture":"TextureSide":private]=> int(436) ["side":"TextureSide":private]=> int(90) ["default":"TextureSide":private]=> bool(true) } [16]=> object(TextureSide)#21412 (5) { ["id":"TextureSide":private]=> int(2954) ["img":"TextureSide":private]=> NULL ["texture":"TextureSide":private]=> int(435) ["side":"TextureSide":private]=> int(90) ["default":"TextureSide":private]=> bool(false) } [17]=> object(TextureSide)#21248 (5) { ["id":"TextureSide":private]=> int(2955) ["img":"TextureSide":private]=> NULL ["texture":"TextureSide":private]=> int(434) ["side":"TextureSide":private]=> int(90) ["default":"TextureSide":private]=> bool(false) } [18]=> object(TextureSide)#21416 (5) { ["id":"TextureSide":private]=> int(2956) ["img":"TextureSide":private]=> NULL ["texture":"TextureSide":private]=> int(433) ["side":"TextureSide":private]=> int(90) ["default":"TextureSide":private]=> bool(false) } [19]=> object(TextureSide)#21417 (5) { ["id":"TextureSide":private]=> int(2957) ["img":"TextureSide":private]=> NULL ["texture":"TextureSide":private]=> int(432) ["side":"TextureSide":private]=> int(90) ["default":"TextureSide":private]=> bool(false) } [20]=> object(TextureSide)#21418 (5) { ["id":"TextureSide":private]=> int(2958) ["img":"TextureSide":private]=> NULL ["texture":"TextureSide":private]=> int(431) ["side":"TextureSide":private]=> int(90) ["default":"TextureSide":private]=> bool(false) } [21]=> object(TextureSide)#21419 (5) { ["id":"TextureSide":private]=> int(2959) ["img":"TextureSide":private]=> NULL ["texture":"TextureSide":private]=> int(430) ["side":"TextureSide":private]=> int(90) ["default":"TextureSide":private]=> bool(false) } [22]=> object(TextureSide)#21420 (5) { ["id":"TextureSide":private]=> int(2960) ["img":"TextureSide":private]=> NULL ["texture":"TextureSide":private]=> int(429) ["side":"TextureSide":private]=> int(90) ["default":"TextureSide":private]=> bool(false) } [23]=> object(TextureSide)#21421 (5) { ["id":"TextureSide":private]=> int(2962) ["img":"TextureSide":private]=> NULL ["texture":"TextureSide":private]=> int(426) ["side":"TextureSide":private]=> int(90) ["default":"TextureSide":private]=> bool(false) } [24]=> object(TextureSide)#21422 (5) { ["id":"TextureSide":private]=> int(2963) ["img":"TextureSide":private]=> NULL ["texture":"TextureSide":private]=> int(425) ["side":"TextureSide":private]=> int(90) ["default":"TextureSide":private]=> bool(false) } [25]=> object(TextureSide)#21423 (5) { ["id":"TextureSide":private]=> int(2964) ["img":"TextureSide":private]=> NULL ["texture":"TextureSide":private]=> int(424) ["side":"TextureSide":private]=> int(90) ["default":"TextureSide":private]=> bool(false) } [26]=> object(TextureSide)#21424 (5) { ["id":"TextureSide":private]=> int(2965) ["img":"TextureSide":private]=> NULL ["texture":"TextureSide":private]=> int(423) ["side":"TextureSide":private]=> int(90) ["default":"TextureSide":private]=> bool(false) } [27]=> object(TextureSide)#21425 (5) { ["id":"TextureSide":private]=> int(2966) ["img":"TextureSide":private]=> NULL ["texture":"TextureSide":private]=> int(422) ["side":"TextureSide":private]=> int(90) ["default":"TextureSide":private]=> bool(false) } [28]=> object(TextureSide)#21426 (5) { ["id":"TextureSide":private]=> int(2967) ["img":"TextureSide":private]=> NULL ["texture":"TextureSide":private]=> int(421) ["side":"TextureSide":private]=> int(90) ["default":"TextureSide":private]=> bool(false) } [29]=> object(TextureSide)#21427 (5) { ["id":"TextureSide":private]=> int(2968) ["img":"TextureSide":private]=> NULL ["texture":"TextureSide":private]=> int(420) ["side":"TextureSide":private]=> int(90) ["default":"TextureSide":private]=> bool(false) } [30]=> object(TextureSide)#21428 (5) { ["id":"TextureSide":private]=> int(2969) ["img":"TextureSide":private]=> NULL ["texture":"TextureSide":private]=> int(419) ["side":"TextureSide":private]=> int(90) ["default":"TextureSide":private]=> bool(false) } [31]=> object(TextureSide)#21429 (5) { ["id":"TextureSide":private]=> int(2970) ["img":"TextureSide":private]=> NULL ["texture":"TextureSide":private]=> int(411) ["side":"TextureSide":private]=> int(90) ["default":"TextureSide":private]=> bool(false) } }

array(32) { [0]=> object(TextureSide)#21321 (5) { ["id":"TextureSide":private]=> int(2971) ["img":"TextureSide":private]=> NULL ["texture":"TextureSide":private]=> int(2671) ["side":"TextureSide":private]=> int(91) ["default":"TextureSide":private]=> bool(false) } [1]=> object(TextureSide)#21251 (5) { ["id":"TextureSide":private]=> int(2972) ["img":"TextureSide":private]=> NULL ["texture":"TextureSide":private]=> int(2669) ["side":"TextureSide":private]=> int(91) ["default":"TextureSide":private]=> bool(false) } [2]=> object(TextureSide)#21191 (5) { ["id":"TextureSide":private]=> int(2973) ["img":"TextureSide":private]=> NULL ["texture":"TextureSide":private]=> int(782) ["side":"TextureSide":private]=> int(91) ["default":"TextureSide":private]=> bool(false) } [3]=> object(TextureSide)#21192 (5) { ["id":"TextureSide":private]=> int(2974) ["img":"TextureSide":private]=> NULL ["texture":"TextureSide":private]=> int(781) ["side":"TextureSide":private]=> int(91) ["default":"TextureSide":private]=> bool(false) } [4]=> object(TextureSide)#21190 (5) { ["id":"TextureSide":private]=> int(2975) ["img":"TextureSide":private]=> NULL ["texture":"TextureSide":private]=> int(780) ["side":"TextureSide":private]=> int(91) ["default":"TextureSide":private]=> bool(false) } [5]=> object(TextureSide)#21187 (5) { ["id":"TextureSide":private]=> int(2976) ["img":"TextureSide":private]=> NULL ["texture":"TextureSide":private]=> int(779) ["side":"TextureSide":private]=> int(91) ["default":"TextureSide":private]=> bool(false) } [6]=> object(TextureSide)#21227 (5) { ["id":"TextureSide":private]=> int(2977) ["img":"TextureSide":private]=> NULL ["texture":"TextureSide":private]=> int(778) ["side":"TextureSide":private]=> int(91) ["default":"TextureSide":private]=> bool(false) } [7]=> object(TextureSide)#21225 (5) { ["id":"TextureSide":private]=> int(2978) ["img":"TextureSide":private]=> NULL ["texture":"TextureSide":private]=> int(777) ["side":"TextureSide":private]=> int(91) ["default":"TextureSide":private]=> bool(false) } [8]=> object(TextureSide)#21226 (5) { ["id":"TextureSide":private]=> int(2979) ["img":"TextureSide":private]=> NULL ["texture":"TextureSide":private]=> int(776) ["side":"TextureSide":private]=> int(91) ["default":"TextureSide":private]=> bool(false) } [9]=> object(TextureSide)#20908 (5) { ["id":"TextureSide":private]=> int(2980) ["img":"TextureSide":private]=> NULL ["texture":"TextureSide":private]=> int(775) ["side":"TextureSide":private]=> int(91) ["default":"TextureSide":private]=> bool(false) } [10]=> object(TextureSide)#21218 (5) { ["id":"TextureSide":private]=> int(2981) ["img":"TextureSide":private]=> NULL ["texture":"TextureSide":private]=> int(772) ["side":"TextureSide":private]=> int(91) ["default":"TextureSide":private]=> bool(false) } [11]=> object(TextureSide)#21230 (5) { ["id":"TextureSide":private]=> int(2982) ["img":"TextureSide":private]=> NULL ["texture":"TextureSide":private]=> int(770) ["side":"TextureSide":private]=> int(91) ["default":"TextureSide":private]=> bool(false) } [12]=> object(TextureSide)#21228 (5) { ["id":"TextureSide":private]=> int(2983) ["img":"TextureSide":private]=> NULL ["texture":"TextureSide":private]=> int(769) ["side":"TextureSide":private]=> int(91) ["default":"TextureSide":private]=> bool(false) } [13]=> object(TextureSide)#21351 (5) { ["id":"TextureSide":private]=> int(2984) ["img":"TextureSide":private]=> NULL ["texture":"TextureSide":private]=> int(767) ["side":"TextureSide":private]=> int(91) ["default":"TextureSide":private]=> bool(false) } [14]=> object(TextureSide)#21350 (5) { ["id":"TextureSide":private]=> int(2985) ["img":"TextureSide":private]=> NULL ["texture":"TextureSide":private]=> int(766) ["side":"TextureSide":private]=> int(91) ["default":"TextureSide":private]=> bool(false) } [15]=> object(TextureSide)#21239 (5) { ["id":"TextureSide":private]=> int(2986) ["img":"TextureSide":private]=> NULL ["texture":"TextureSide":private]=> int(436) ["side":"TextureSide":private]=> int(91) ["default":"TextureSide":private]=> bool(true) } [16]=> object(TextureSide)#21236 (5) { ["id":"TextureSide":private]=> int(2987) ["img":"TextureSide":private]=> NULL ["texture":"TextureSide":private]=> int(435) ["side":"TextureSide":private]=> int(91) ["default":"TextureSide":private]=> bool(false) } [17]=> object(TextureSide)#21231 (5) { ["id":"TextureSide":private]=> int(2988) ["img":"TextureSide":private]=> NULL ["texture":"TextureSide":private]=> int(434) ["side":"TextureSide":private]=> int(91) ["default":"TextureSide":private]=> bool(false) } [18]=> object(TextureSide)#21369 (5) { ["id":"TextureSide":private]=> int(2989) ["img":"TextureSide":private]=> NULL ["texture":"TextureSide":private]=> int(433) ["side":"TextureSide":private]=> int(91) ["default":"TextureSide":private]=> bool(false) } [19]=> object(TextureSide)#21370 (5) { ["id":"TextureSide":private]=> int(2990) ["img":"TextureSide":private]=> NULL ["texture":"TextureSide":private]=> int(432) ["side":"TextureSide":private]=> int(91) ["default":"TextureSide":private]=> bool(false) } [20]=> object(TextureSide)#21371 (5) { ["id":"TextureSide":private]=> int(2991) ["img":"TextureSide":private]=> NULL ["texture":"TextureSide":private]=> int(431) ["side":"TextureSide":private]=> int(91) ["default":"TextureSide":private]=> bool(false) } [21]=> object(TextureSide)#21372 (5) { ["id":"TextureSide":private]=> int(2992) ["img":"TextureSide":private]=> NULL ["texture":"TextureSide":private]=> int(430) ["side":"TextureSide":private]=> int(91) ["default":"TextureSide":private]=> bool(false) } [22]=> object(TextureSide)#21373 (5) { ["id":"TextureSide":private]=> int(2993) ["img":"TextureSide":private]=> NULL ["texture":"TextureSide":private]=> int(429) ["side":"TextureSide":private]=> int(91) ["default":"TextureSide":private]=> bool(false) } [23]=> object(TextureSide)#21374 (5) { ["id":"TextureSide":private]=> int(2995) ["img":"TextureSide":private]=> NULL ["texture":"TextureSide":private]=> int(426) ["side":"TextureSide":private]=> int(91) ["default":"TextureSide":private]=> bool(false) } [24]=> object(TextureSide)#21375 (5) { ["id":"TextureSide":private]=> int(2996) ["img":"TextureSide":private]=> NULL ["texture":"TextureSide":private]=> int(425) ["side":"TextureSide":private]=> int(91) ["default":"TextureSide":private]=> bool(false) } [25]=> object(TextureSide)#21377 (5) { ["id":"TextureSide":private]=> int(2997) ["img":"TextureSide":private]=> NULL ["texture":"TextureSide":private]=> int(424) ["side":"TextureSide":private]=> int(91) ["default":"TextureSide":private]=> bool(false) } [26]=> object(TextureSide)#21378 (5) { ["id":"TextureSide":private]=> int(2998) ["img":"TextureSide":private]=> NULL ["texture":"TextureSide":private]=> int(423) ["side":"TextureSide":private]=> int(91) ["default":"TextureSide":private]=> bool(false) } [27]=> object(TextureSide)#21411 (5) { ["id":"TextureSide":private]=> int(2999) ["img":"TextureSide":private]=> NULL ["texture":"TextureSide":private]=> int(422) ["side":"TextureSide":private]=> int(91) ["default":"TextureSide":private]=> bool(false) } [28]=> object(TextureSide)#21413 (5) { ["id":"TextureSide":private]=> int(3000) ["img":"TextureSide":private]=> NULL ["texture":"TextureSide":private]=> int(421) ["side":"TextureSide":private]=> int(91) ["default":"TextureSide":private]=> bool(false) } [29]=> object(TextureSide)#21414 (5) { ["id":"TextureSide":private]=> int(3001) ["img":"TextureSide":private]=> NULL ["texture":"TextureSide":private]=> int(420) ["side":"TextureSide":private]=> int(91) ["default":"TextureSide":private]=> bool(false) } [30]=> object(TextureSide)#21415 (5) { ["id":"TextureSide":private]=> int(3002) ["img":"TextureSide":private]=> NULL ["texture":"TextureSide":private]=> int(419) ["side":"TextureSide":private]=> int(91) ["default":"TextureSide":private]=> bool(false) } [31]=> object(TextureSide)#21457 (5) { ["id":"TextureSide":private]=> int(3003) ["img":"TextureSide":private]=> NULL ["texture":"TextureSide":private]=> int(411) ["side":"TextureSide":private]=> int(91) ["default":"TextureSide":private]=> bool(false) } }
FREE delivery*
Email this table
Share This Table
Email this table configuration to yourself so you can continue shopping later, you can also share with friends and loved ones.
Find out more.
Product Information
Customer Reviews
Delivery
FAQs
1. How long will my order take?
We hand make each table to order and they take approximately 2.5 - 3 weeks to complete. If you are in a hurry please select our "Quick Ship It" option at the checkout and we will dispatch your order within 1 week.
2. What are the tables made from?
Each table is hand made using a wooden frame that is then covered in an outer acrylic veneer which provides a really high quality finish.
3. Are the tables strong enough to hold my TV?
Our tables are extremely strong and will hold the weight of any TV, it is important to make sure the base of your TV will fit on the flat area of the stand. Each product has a dimension drawing so that you can be sure the TV will fit.
4. Why is your furniture so well priced, is the quality high?
Because you are purchasing directly from us there are no middlemen adding to the price, we also only sell online with no expensive retail shops to run so we can pass the saving over to you. We have been trading on eBay for a long time with a 100% positive feedback record and have recently become a member of the Guild of Master Craftsmen, we can assure you that our quality really is second to none.
5. What will happen if the table arrives damaged?
We are very proud to tell you that we have a tiny damage percentage, you will see from our packaging that it is almost impossible to damage the table inside. If however you are very unfortunate to receive a damaged item please do not worry we will either offer you an agreeable discount if the damage is minor or we will make you a replacement table.
6. Do I have a warranty?
Of course, each Zespoke table comes complete with a full 12 months manufacturers warranty.
7. How will I know when my table will arrive?
We contact every customer at least 48hrs before delivery with their tracking details, if you are unfortunate to miss the delivery they will leave a calling card. You can call the number on the card to rearrange a new delivery that suits you. If you have any other questions feel free to contact us we are more than willing to give you any help or advice that you may need. We can be contacted by phone on 0800 170 1077 or +442886764647 or by email sales@zespoke.com.
This TV Stand Medium Hoop – Gallery 3 combines a sleek yet fun retro look with practical furniture design features. Forget dull, traditional coffee tables, this Retro Hoop offers a chic and curvy elliptical design sure to inject some wow factor into your interiors. What you need to know:
Each Table is handcrafted in the UK and finished to a very high standard
Dimensions: 90cm x 36cm x 36cm without feet or 47cm with Feet
Materials: The frame is made from wood and the outer coating is a high quality acrylic veneer
Customisable in over 30 unique colour options including matt, metallic and gloss finishes
Optional extras include: feet, back plate, and a glass shelf
No Assembly required
Max Load: 50kg
Standard delivery * is Free and usually takes between 2 – 3 weeks
We also offer a Quick Ship It option which guarantees dispatch within seven working days for an   additional fee – see our delivery info.
We specialise in designer coffee tables and this retro TV Stand Medium Hoop – Gallery 3 is a popular choice. Unlike other coffee tables on the market you get to choose whether you go sleek and minimalist with a single colour all over, or bright and brilliant by combining up to three different shades for the outer coating, the sides and the interior. Handcrafted in the UK, each table is made to order, allowing you to customise the perfect design to suit you. With so much choice this future classic is the ideal way to finish off your interior scheme. *See full list of shipping charges
here